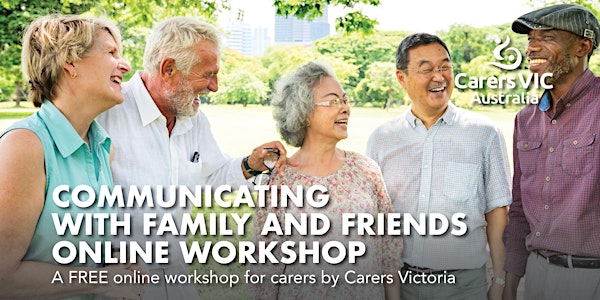 Carers Victoria Communicating with Family & Friends Online Workshop #8820
A FREE online workshop for carers by Carers Victoria
About this event
Communicating with Family and Friends Online Workshop
We all communicate every day, but what happens when things go wrong? Confident communication is a skill that can be learnt.
This workshop looks at the building blocks of communication and can help you develop confidence to communicate clearly and without guilt.
Who should attend
The workshop is open to all families and carers, and is targeted at those who wish to improve relationships or communication with family and friends.
Topics will include
Understand the elements of good communication
Identify what causes communication breakdown
Develop strategies to improve communication