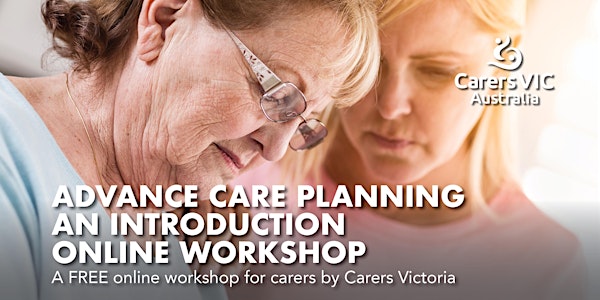 Carers Victoria Advance Care Planning-An Introduction Online Workshop #8542
A FREE online workshop for carers by Carers Victoria
About this event
Advance Care Planning An Introduction Online Workshop
We don't know what tomorrow will bring or what may become of our health. However, we can plan for what we want and don't want.
This workshop is an introduction to advance care planning. It assists you to think about future health care for a time you may not be able to communicate your preferences and wishes.
By the end of the workshop, you will be more informed and may be ready to explore Advance Care Planning for yourself or the person you care for.
Who should attend
The practical workshop is open to carers and caring families wanting to gain a greater understanding of Advance Care planning. Bring a pen and a pad.