Career Spotlight - Making the Move from Research to Commercialisation
Description


Join us on May 17th at the Johnson & Johnson Innovation Partnering Office @ QUT (JJIPO @ QUT for short!) to hear from local experts on how to successfully transition from a researcher role to a commercialisation and business development role in today's market.
Hear firsthand from Queensland success stories such as Professor Mark Smythe on the highs and lows of stepping into the corporate world...and the skills you will need to develop to ensure success in your own career journey!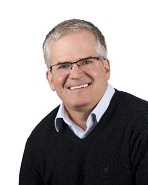 Mark
has over 25 years' experience in the biotechnology sector.
He has been involved in transitioning technology focused start-up companies to product based international enterprises and has been involved in the development of one marketed drug and several clinical candidates. He is the Founder of Protagonist, Australia's Biotechnology company of the year in 2016, has held several executive positions and is currently Vice President.
Mark has significant commercial research experience and has collaborated with companies such as Zealand Pharma, Ironwood Pharmaceuticals, Wellcome, Glaxo, GlaxoWellcome, GlaxoSmithKline, Novo Nordisk, AstraZeneca, and Shisheido. He is also a Group Leader at the Institute for Molecular Bioscience, The University of Queensland. Prior to Protagonist, he was Principal Investigator at the Centre for Drug Design and Development. Mark earned a Ph.D. in Medicinal Chemistry from Melbourne University and a B.Sc (Hons) in Synthetic Organic Chemistry from James Cook University.


Associate Professor Janet Davies from QUT will also share with us her own personal career journey including the pitfalls and outcomes.





Associate Professor Janet Davies leads the Allergy Research Group at QUT and is the Assistant Director of Research at Metro North Hospital and Health Service.
She is an inventor on a patent granted in Australia and three patent applications that underpin development towards more specific tests and treatments for subtropical grass pollen allergy.
Her research is widely published and has been awarded multiple prizes from European and Australian professional societies. Janet serves on a number of national and international task forces on allergy diagnosis and pollen aerobiology. Her current research is supported by NHMRC (AusPollen Partnership), ARC, QUT, the Allergy and Immunology Foundation of Australasia, Asthma Australia and National Foundation of Medical Research Innovation as well as over $1 million in industry partner contributions.
Also hear from Trevor Neville who runs

Tranzition,

a professional and executive recruitment agency focused on transitioning from academia to the commercial world from a recruitment perspective.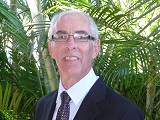 Initially qualified in the Medical Laboratory Sciences, Trevor has been involved in the Healthcare & Biotechnology sector for over 30 years in various roles of laboratory, sales, marketing, operational and general management of multinationals, Australian and self owned companies. These organisations have covered diagnostics, medical devices, nutritional supplements, and medical consumables.
Trevor is now involved in recruiting personnel within the Healthcare sector with his own organisation for the past 14 years.
He was a committee member the Queensland AusBiotech and was past Chair (2006 to 2009) and involved in mentoring both graduates and early stage
organisations
.
Trevor has presented many talks on transitioning from academia to the commercial world and runs successful workshops on Candidate Preparedness.
EVENT DETAILS
Date: Wednesday 17th May Time: 2.45pm for 3.00pm - 5.00pm

Please join us for presentations and an interactive discussion followed by networking.
Venue: Seminar Room, Level 4, IHBI, QUT,60 Musk Ave, Kelvin Grove 4059.
THIS IS A CATERED EVENT PLEASE RSVP - follow the links via eventbrite as places are limited.