Description
No One Likes Being Rejected in Life.
At one stage we have all been rejected whether by your family, partners, friends or your boss and your team. Even freaken strangers!!!
You feel unmotivated, depressed, constantly doubted yourself and even subconsciously projected all your negativity on your family and friends without knowing how to stop it.
It's like going around in circles and feeling like no one understands you.
I get it, YOU ARE STUCK…..
But wouldn't you agree that we all have the power to change it NOW?
We all have a choice and it doesn't have to be that way.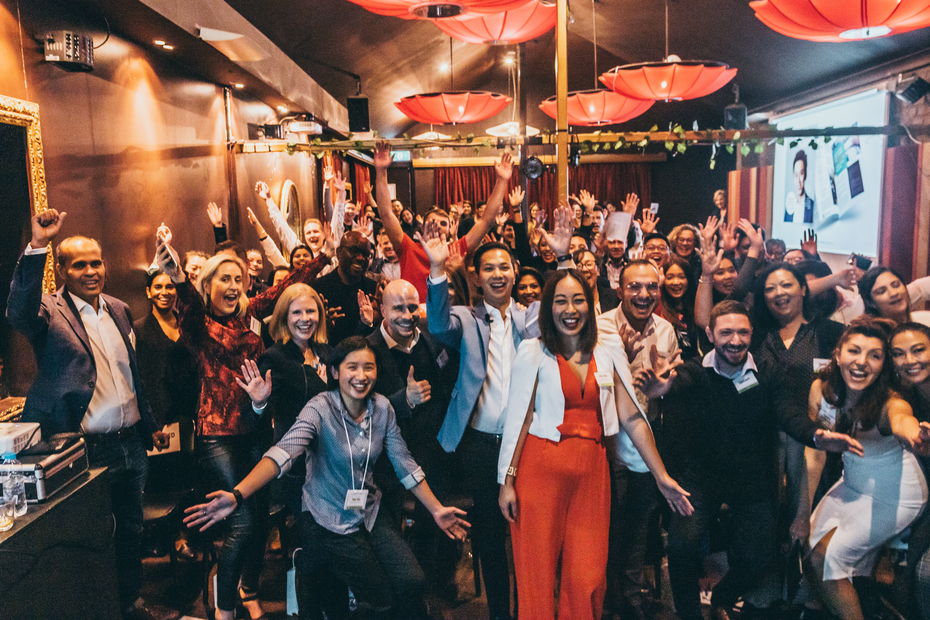 Join Us To:
Learn How to Keep BOUNCING FORWARD Instead of Bouncing Backwards.
Building a Strong POSITIVE Mindset and Knowing How to Overcome Obstacles Even in Time of Uncertainty (Because SH*T happens 24/7)
Find Your Sense of Purpose and Visualize Your Future (YOUR DREAM)
Meet our Amazing Guest Speakers that will inspire you from within:

Sarah Taylor - C.O.O & C.T.O of Fin Tech Start up Company, International Speaker and 16 x World Bodybuilding Champion.

From a female body builder to successful C.O.O and a trainer in a male dominated industry.
As an outcome-focused technology manager, Sarah has over 25 years' experience in the full vertical stack of every hands-on technical and business role within the IT industry.
----------------------------------------------------------------
Thai Ngo - Founder at Careerists and International Speaker.
From a high school dropout to Successful Entrepreneur and Career Coach with a team of 13.
With expertise that spans over 11 years in the Recruitment industry and conducting more than 10,000 interviews. Using his experience, he's done recruiting for companies such as Telstra, Computershare, Exxon Mobil, Foxtel, ATO, Department of Human Services, REA Group and the Reece Group.
-----------------------------------------------------------------
Suong Pham - 2018 MKR Finalist and Managing Director at Sustainable Suong
From an accountant and a mother of 4 to 2018 MKR Grand Finalist and a Speaker who inspire others to follow thier dream.

After 10 years in Accounting, she followed her dream despite all the challenges along the way and became MKR Grand finalist in 2018.
Since MKR, Suong has been teaching cooking lessons, speaking at public events and concils, consulting to restaurants, conducting cooking demonstrations and worked with school teachers and various local councils to promote healthy eating and family values.
------------------------------------------------------------------
Job Success Club and Careerists brings to you this EXCLUSIVE networking event to "rub shoulders" with some of the most successful professionals and leaders in the corporate world today.
Bringing you 3 successful minds in Career Resilience in a panel style discussion on topics such as:
o What Can You Do to Develop a Career Resilience Mindset
o

How Resilience Can Improve Your Leadership Skills
o

Why Accepting Change is Crucial for Growth and Challenge
o

How Self-Awareness can Help You Level Up Your Career
That's not it. We are also inviting you to this exclusive Networking Night as well as celebrating our second issue of our new digital magazine "Your Career Magazine"
This time we are super honoured to feature some amazing leaders like Brené Brown, Paul Dunn - B1G1, Benjamin Harvey - Authentic Education to share their insights with you all.
Our Event Features:
· Network with Professionals and Leaders
· A Panel of 3 Successful Leaders
· Q&A Session
· Finger food and nibbles provided
Grab Your Tickets Now
VIP purchases will also receive a "Career Goodie Bag" which includes gifts from us and our sponsors:

SAKA WATER

YOUFOODZ

RICE KITCHEN

YPA

SPECIALCANDLES4U

REWINE
For every ticket sold, we provide a family 30 days' supply of seeds to grow healthy crops, so that they can feed and sustain their children day after day in Malawi.
So, let's support one another and watch the power of collaboration take place.
Registration starts AT 6:10PM
We look forward to seeing you all there:
Iris, Thai & the Careerists Team.
**NOTE: By Registering, you give permission to Careerists to take photos and videos during this event. Careerists - will only use these photos and videos in a positive light for marketing and educational purposes. You will also be automatically subscribed to Issue 2 of Your Career Digital Magazine