Description
Imagine waking up to a job you WANT to be at. The job you would LOVE to be in, not just the job that matches your confidence. We've worked with over 3500 women, helping them to
- Work out what they want from work, from life
- Map out the process
- Fit it in, amongst all the other really important priorities.
Career Design is a Focus Group- a Tribe, to help you find your way.
So many of the women we've coached are great at performing the job, but really suck at promoting themselves for the next job. We help with the confidence, the prioritisation and with oddles of tips and tricks for getting ahead in a way that fits your style.
So many of us have the skills for that next step, but we let self-doubt stop us from moving forward. We're saying enough. Don't be ARSD (at risk of self doubt). Join the tribe, break the cycle, get where you want to be.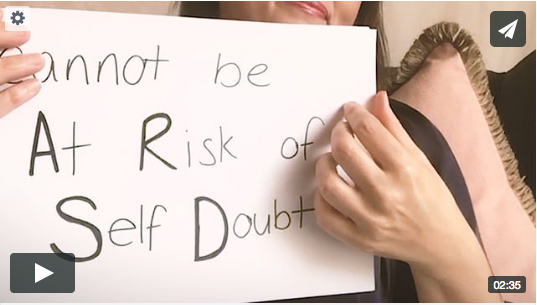 Stuck finding the right wording for your resume? Having doubts about your chosen career field? Maybe you need a 2nd opinion about a course you're considering?
Or maybe you have had one of those tiny moments of career clarity and you want to celebrate. The tribe is here in the members only facebook group, to raise it up with you.
... from September 14th...
When you buy, you're giving too...
When you buy access to the program, 25% of your purchase price goes toward funding a program for a woman experiencing family & domestic violence. Beacuse these women have doubts imposed upon them.
I want to be part of your tribe and I want you to be part of mine.


It might not make good business sense to give away our IP so cheaply, but I am on a mission to help as many women as I possibly can to improve their careers, to achieve the kind of joy and rewards tehy deserve. And I know that it's SUCH SMALL SHIFTS that can create big changes in your life. I want you to experience that too.
When you join the tribe, you'll be able to see facebook live videos from me and from my buddies who are just as passionate about empowering women in careers - through their own specialisations in mindfulness or coaching, or financial advice for women, or fitness you can incorporate into BUSY, or styling... or any other specialist I come across in my networking, who I think will add value to you and your career wellness. Because I do truly believe that career wellness is a no-brainer foundation to whole of life wellness.
Not quite ready, but you'd like to taste a mini-class, to see what we do?
Maybe you'd like a taste of what we do... check out this Mini-Class on how to be more IMPACTFUL. It's called
3 Steps To Being Taken More Seriously
No cost, this one's on us... enjoy!