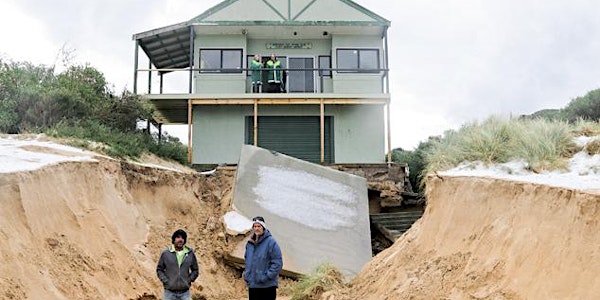 Cape Paterson 2021 Emergency Workshops: #1 Jan 9 and #2 Jan 23
Get prepared for all emergencies that can happen to you and Cape Paterson with the help of Red Cross and combined Emergency Services.
About this event
Cape Paterson has had its share of emergencies over the last few years- the Dec 2015 grass fire evacuation, the May 2019 Hailstorm and now the Covid-19 pandemic. We are also rated as a VERY HIGH fire risk town and many of our homes are within the Bushfire Management Overlay.
It can be scary - but with knowledge, preparation and a plan at hand - we can respond -even when we are stressed. We can recover more quickly as individuals and as a community. In the 2020 Hailstorm aftermath survey - 70% of respondents wanted to have a broad based emergency plan.
This session will provide you with a briefing of Cape Paterson's risks for now and later by the emergency services and a Red Cross Rediplan introduction and package to assist you with developing your own plan and sharing your ideas.
An meeting on 23 January will provide a optional opportunity to review your planning with experts. A second briefing on Rediplan will precede on the 23rd for those that missed the 9th .
Covid -19 protocols are in place for your safety including :pre-registering through this ticket (call 0457 560 537 if you are having difficulty); QR on site registering; physical distancing between households ; sanitation and mask wearing. Please do not come if you are unwell or have been in close contact with someone with Covid symptoms and BYO water bottle and pen/pencil.
Treat this as the opportunity to get yourself better organised with a plan or to update that plan with expert guidance. Now's the time- as emergencies will happen to you, your family and friends