Description
Learn how to create free, great looking graphics for flyers, social media covers/posts, web banners, memes and infographics using the excellent software tools on Canva.
In this hands on workshop, we will surf through the Canva site to check out what is available, and then start creating stylish looking marketing collateral that will brand your business with your own personality.
---
In this workshop you will create five items for your business:
- A Facebook, Twitter, LinkedIn, Etsy cover photo
- An infographic with 4 how-to steps or 4 tips within the body
- A Facebook, Twitter or Instagram post
- A meme
- A one-page flyer, poster or gift certificate
---
Pre-requisite:
· It is essential that you bring along your laptop and mouse to create your own examples.
· Load to your computer your logo and a variety of your own photos that depict your business, products, services, people, topics. Store them all in one folder for easy transfer.
Innovative Learning - Book quickly as numbers are strictly limited!
---
Expert Guidance From
Sherryn McBride
Sherryn is on a mission to get WA businesses more noticed, remembered and referred through their marketing, social media and customer service activities.
A freelance marketing consultant, copywriter, industry trainer and author, Sherryn's knowledge is drawn from 20 years state managing branches for national/international corporations and consultancies before hanging out her shingle as Marketing Talk in 2007.
An advocate for lifelong learning, Sherryn delivers workshops, talks and mentors for industry associations, membership groups, Local Govt, SBDC and Chambers of Commerce around WA.
Named one of 20 entrepreneurial women in the AIM's Management Today Magazine, she was featured in Business NewsWA, is a published "Success Story" on the SBDC's website, and was included in the West Australian Newspaper's SME Pathways Magazine.
---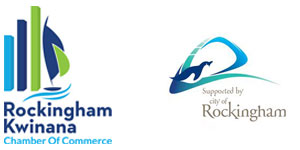 Free Small Business Workshops Brought to you by Business Foundations and supported by the City of Rockingham.