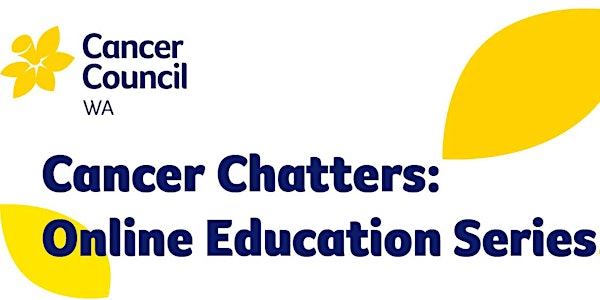 Cancer clinical trials: The what, the how, and the why
People who are interested in cancer research and improving cancer treatments are invited to attend this free webinar.
About this event
Cancer Chatters, the community education series is back!
Join us at our first webinar with with Professor Michael Millward who will be talking about cancer clinical trials: the what, the how , and the why. A cancer clinical trial is a research study which provides essential information for the management of patients with cancer, most commonly the effects of different treatments. Clinical trials may not only improve the health outcomes for the volunteers who participate but may also improve treatment for people who develop cancer in the future. Learn about:
What is a cancer clinical trial and why they are important?
What are the benefits and risks to the participant
Who can participate in a clinical trial?
What is involved in the process?
On the morning of Tuesday 31 May an email will be sent to registered attendees which will contain a link to join the webinar. You will be able to join the webinar by clicking the link.
12.30pm - Welcome and introductions
12.32pm - Presentation by Professor Michael Millward - Professor of Clinical Cancer Research at the University of Western Australia and Oncology Clinical Trials Lead at Linear Clinical Research, Perth, Western Australia.
12.50pm - Questions and discussion
1.00pm - Webinar close
For more information, please email, education@cancerwa.asn.au
We need to collect personal information to process your registration, communicate with you and conduct normal business. By providing your personal information, you agree that your information will be used and disclosed by Cancer Council WA in accordance with our Collection Statement and Privacy Policy, available at http://www.cancerwa.asn.au/notices/privacy.