Description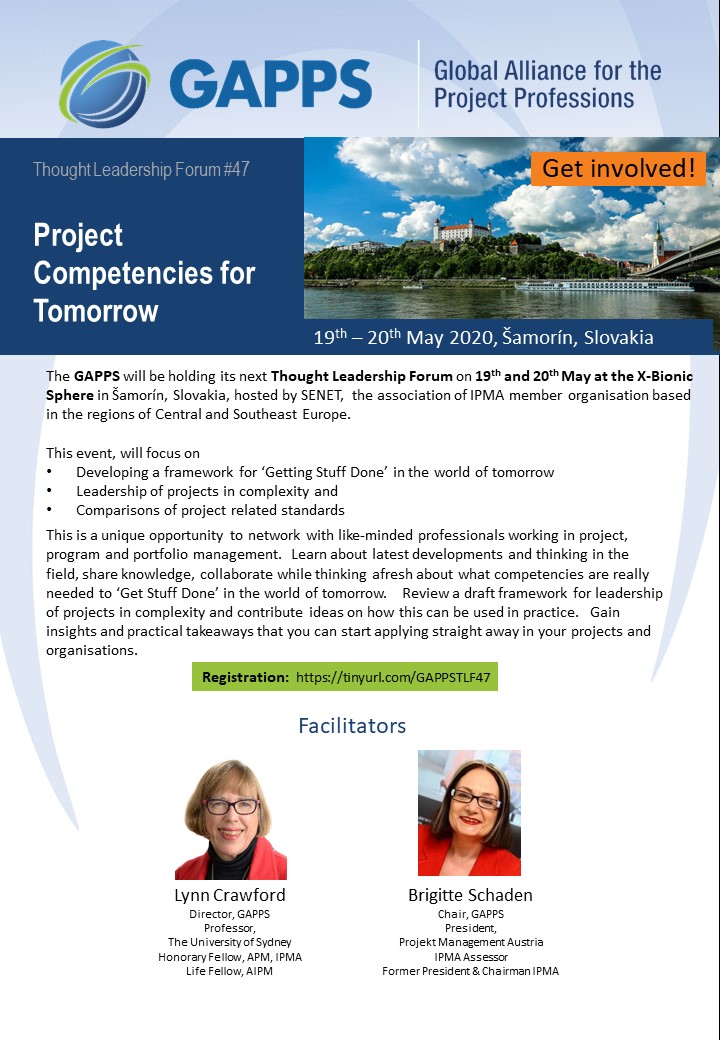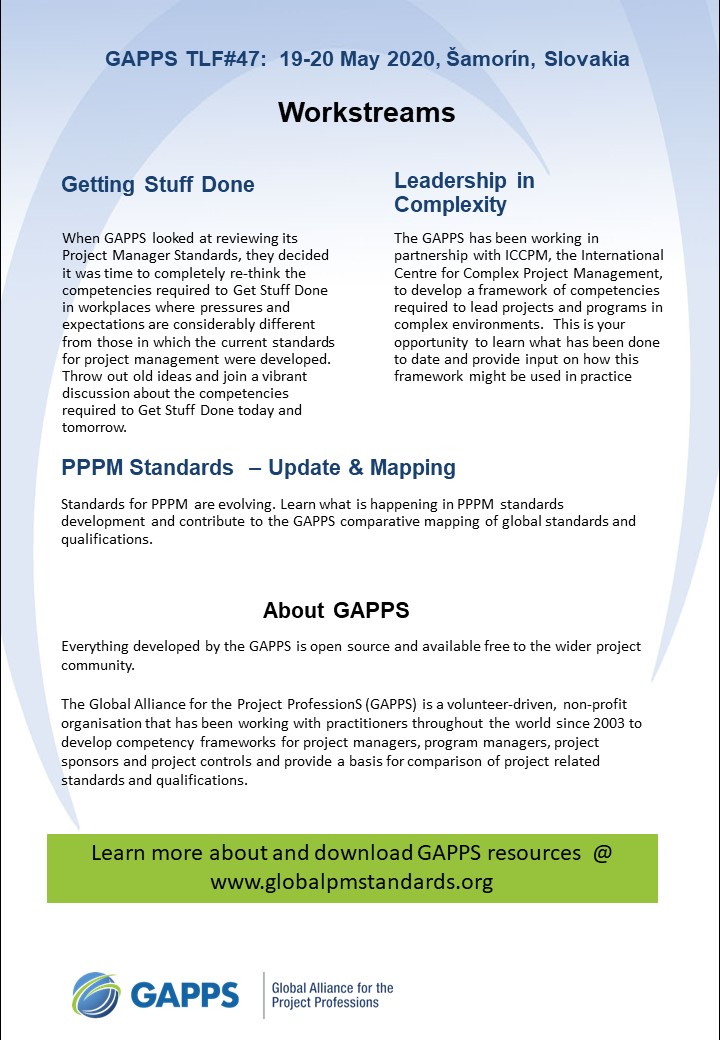 DUE TO TRAVEL BANS RELATED TO COVID-19 (CORONAVIRUS) THIS EVENT IS CANCELLED.
Sign up to our mailing list to receive updates as we plan to hold TLF47 as a virtual conference.
Sign up here: www.globalpmstandards.org
CANCELLED*********
GAPPS TLF#47 will be held at the X-Bionic Sphere in Šamorín.
Each day will run from 9am to 5pm.
The X-Bionic Sphere is located approximately 30 minutes from Bratislava and 1 hour from Vienna airport.
Accommodation options close to the venue are listed on the following website:
The best way to book a (cheaper) room is to write an email to:
The promo code: Senet/IPMA (code is valid until 30/4/2020)
Please note accommodation is not included in the ticket price.
Ticket information:
IPMA Attendees joining our TLF for Day 1 only, should register on the conference page via senet2020.org.
GAPPS Members and other Attendees joining for both days should register on this site.
Image owner: X-Bionic Sphere