Description

PRESENTS
Key Issues in Cyber Security - What Directors Need To Know.
The online environment continues to be dynamic, as organisations seek to exploit the benefits of a connected society. Unfortunately, recent events keep reminding us that whilst organisations are seeking the good, they are under investing in mitigating the risks. This session will explore the key issues applicable for company directors surrounding recent cyber security events, from WannaCry and the Medicare 'hack' through to the impending introduction of data breach notification.
Presenter Nigel Phair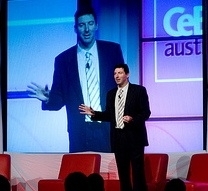 Nigel Phair is an influential analyst on the intersection of technology, crime and society, and a member of Director Institute. Adjunct Professor Phair has published two acclaimed books on the international impact of cybercrime, is a regular media commentator and provides executive and board advice on strategy, risk & governance of technology. In a 21 year career with the Australian Federal Police he achieved the rank of Detective Superintendent and headed up investigations at the Australian High Tech Crime Centre for four years. He is founder and managing director of a technology 'start up' company and has chaired a number of not-for-profit organisations.
When: Wednesday 6th June 2018 from 12.30pm – 2.30pm
Cost: Director Institute Members: $70 (incl GST).
Luncheon includes 2 course meal coffee & tea.
Limited to only 20 members.