Canberra SharePoint User Group - July 2012

Wednesday, July 18, 2012 from 5:30 PM to 7:30 PM (AEST)
Event Details
Hello Canberra SharePoint-ers!
This month the Canberra SharePoint User Group is proud to present Deon Taylor from Avanade. Deon is responsible for leading Avanade's Australian Collaboration business and is currently helping a number of organisation's implement social enterprise strategies. He has many years of experience developing collaboration strategies and solutions with Federal Government and large commercial enterprises.
The nature of work has changed… forever. Work is no longer a place we go! While Kevin Rudd may think he deserves the credit for that, it is the Facebook phenomenon that has changed the game.
 
Using Facebook as an enterprise social solution probably isn't appropriate for Federal Government agencies but SharePoint is. That's why we need to take a look at what social enterprise capabilities you can cook up on SharePoint that will benefit your organisation and that it will want to use.
This session covers an overview of the current social landscape, some techy tidbits, lessons learned from past projects and the secrets to success in deploying an enterprise social solution.
Following Deon's session we will have a short presentation from Ishai Sagi of Extelligent Design, Ishai will talk about the migration of the Catholic Education Office in Manuka from SharePoint 2007 to SharePoint 2010.
Tech.Ed Australis 2012 Discounted tickets!
It's coming up to that time of year again folks, and as a member of the SharePoint User Group we are able to offer you a very limited offer to get cheap tickets to this years event! We are able to offer you tickets at $1550 inc GST, which is even cheaper than the early bird ticket pricing - all you need to do to qualify is to send us an email with your first and last name and your email address - we will then pass this on to Microsoft and they will issue you with a single use code for when you register (so one code per person, so if you have more than one person going then we need each name and email address to issue a code each). These discounted tickets must be purchased before August 3rd, and getting the discount code does not secure your ticket, you still have to use to code and actually make an order to lock it all in. If you have any questions then let us know, otherwise send us your details and we'll get you cheap tickets! 
Prizes!
Thanks to our generous sponsors we will have more awesome prizes to give away! A Nokia Lumia 710 mobile phone! You need to register to be in the draw and you must be present at the draw on the night to win as well.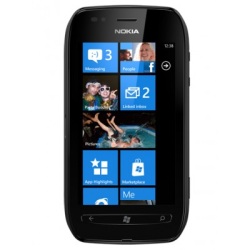 Proudly sponsored by:
When & Where

Microsoft Canberra Office
Level 2, 44 Sydney Avenue
Canberra, Australian Capital Territory 2601
Australia

Wednesday, July 18, 2012 from 5:30 PM to 7:30 PM (AEST)
Add to my calendar
Organizer
Be sure to check out our main site at http://www.exd.com.au/canberra-sharepoint-user-group/ to get on our mailing list!