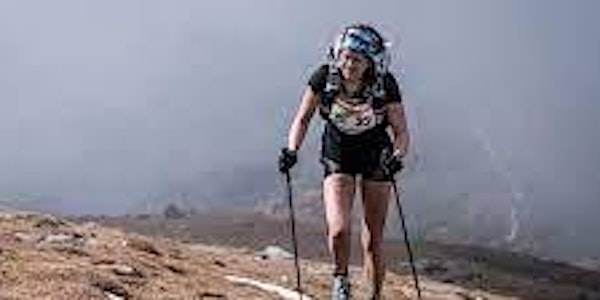 Canberra Runners Running with Poles Masterclass & Mountain Seekers Dinner
Location
Reconciliation Place
Queen Elizabeth Terrace
Parkes, ACT 2600
Australia
Running with Poles Masterclass and/or Dinner with legendary trainer, cross-country skier & mountaineer Zac Zaharias
About this event
We know a heap of runners are doing trail runs and ultra trails where the use of running poles comes into play. We also know that there are effective techniques to make the most of the poles to ensure you get the best benefit when you are carrying them (particularly on longer runs). We also know very few of us have optimised their poling technique. So if you're keen to get the most use of your poles when walking, running or shuffling then we've arranged something just for you….
World renowned mountaineer, cross-country ski instructor, adventurer and runner Zac Zaharias will lead a masterclass on running with poles for Canberra Runners/TTS/Hillseekers @ Reconciliation Place near the Waters Edge Restaurant (https://www.google.com/maps/place/35%C2%B017'49.6%22S+149%C2%B008'03.2%22E/@-35.297109,149.1320213,17z/data=!3m1!4b1!4m6!3m5!1s0x0:0xe94bc68e4c0b063e!7e2!8m2!3d-35.2971094!4d149.1342103). Please come dressed to run and bring your own running poles & headtorch to learn how best to use them to propel and stabilise yourself on the trails.
Zac will give you the inside tips and then provide you the opportunity to put those tips into action. He'll then personally help you to optimise your technique in practice.
On completion those that are keen from the poling class or any who are interested in just joining us are welcome to join the crew @ the Kingston Pub (https://g.page/Kingston-hotel-canberra?share) for dinner. Zac has kindly agreed to provide us some entertaining insights over dinner from his decades as a mountain seeker and his 3 (yes three) attempts to summit Mount Everest. For those that think big there are no mountains bigger than this one to share some home truths about.
The class is free of charge. We'll chip in to buy Zac dinner and a drink @ the pub. Dinner and drinks @ the pub are self funded.
Who doesn't want to make an ultra trail run easier, faster and safer????