Description
The Canberra City Hustle is an urban treasure hunt through the Canberra CBD, in similar style as the popular television show 'The Amazing Race'. In teams of 2, you will explore the precinct on foot answering questions, solving puzzles, interacting with businesses and completing challenges all with the end game of being the finisher with the most points before the 3pm finish time.
It is going to fun and fast. All you need is a pair of joggers and sense of adventure + perhaps be up for anything :)
Organiser of Canberra City Hustle - Urban Adventure Challenge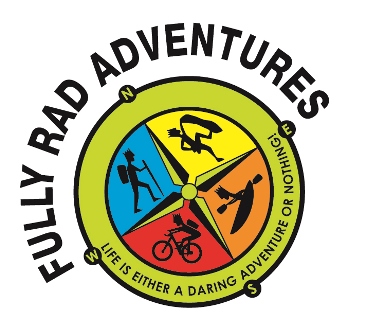 Fully Rad Adventures is an outdoor event company with a passion for getting people outside and amongst it. Its founders have over 35yrs event industry experience and have been active in the adventure sports industry for the last 15yrs. They have managed a variety of events from outdoor concerts, cultural festivals, sporting events, and multi day adventure races. They have also travelled and explored extensively in North American, the UK and Indonesia competing in events across the world. The team is ready to get you into adventure setting new boundaries and creating lifelong memories.