Description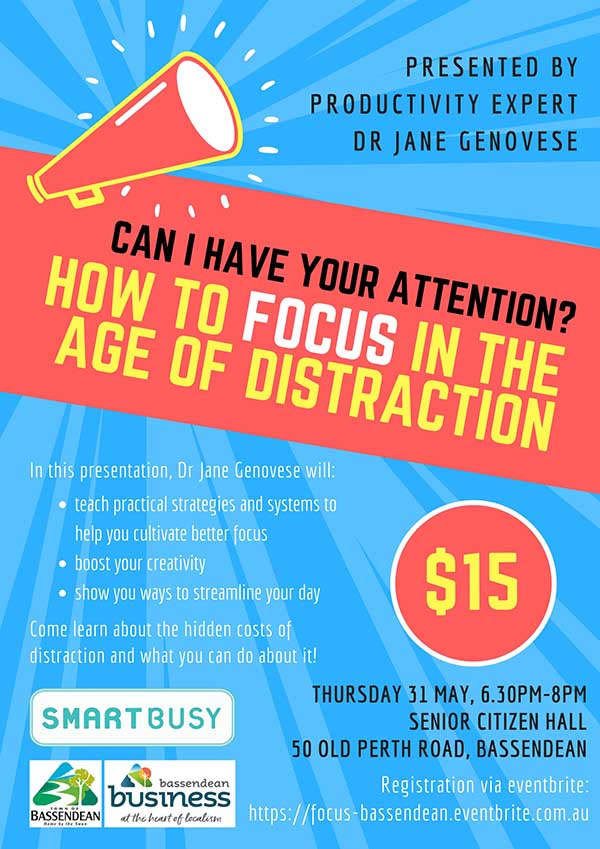 Every time you switch tasks (i.e. multitask), you experience a drop in IQ of 10 points. That's equivalent to losing an entire night's sleep.
The way we're working isn't working.
In this presentation, productivity expert Dr Jane Genovese will teach practical strategies and systems to help you cultivate better focus, boost your creativity and streamline your day.
You'll learn:
*About the hidden costs of distraction;
*Strategies and systems to help you develop better focus;
*How different tasks require different levels of focus; and
*Simple ways to streamline your life.

Cost: $15
Note: The subsidised ticket price includes refreshments.
About Dr Jane Genovese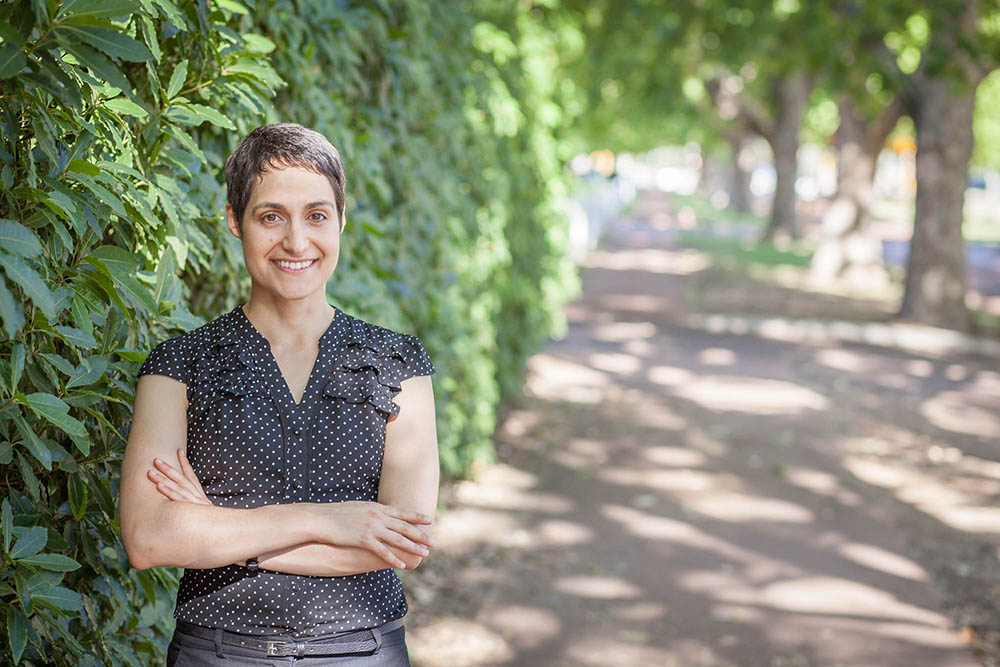 For the past 7 years, Jane Genovese has been experimenting with ways to reduce distraction and improve focus. She graduated from Murdoch university in 2009 with a Bachelor of Laws and Bachelor of Psychology with First Class Honours. In 2017, she completed her doctoral thesis in the area of education and psychology. She has published several books and delivered hundreds of talks thanks to taming her hyperactive mind and developing better focus.
This event is presented by Dr Jane Genovese (Smart Busy) in partnership with The Town of Bassendean.