If COVID changed your 'strategy' you didn't have a good one to begin with. You had a plan, but you still need to develop a wicked strategy.
About this Event
Strategy is dead. That's what many say. The market moves too fast, things are too complex. Successful business management has become the stereotypical, unsolvable wicked problem with multiple constantly changing and interconnected challenges driving a perpetual state of uncertainty. The best we can hope for is to test and learn our way to a result and become as agile as possible.
Is strategy really dead, and therefore we need to focus on becoming truly agile and adaptive? Or is strategy actually the single most important factor in determining whether your organisation will thrive? Our expert panel is going to debate this topic, live.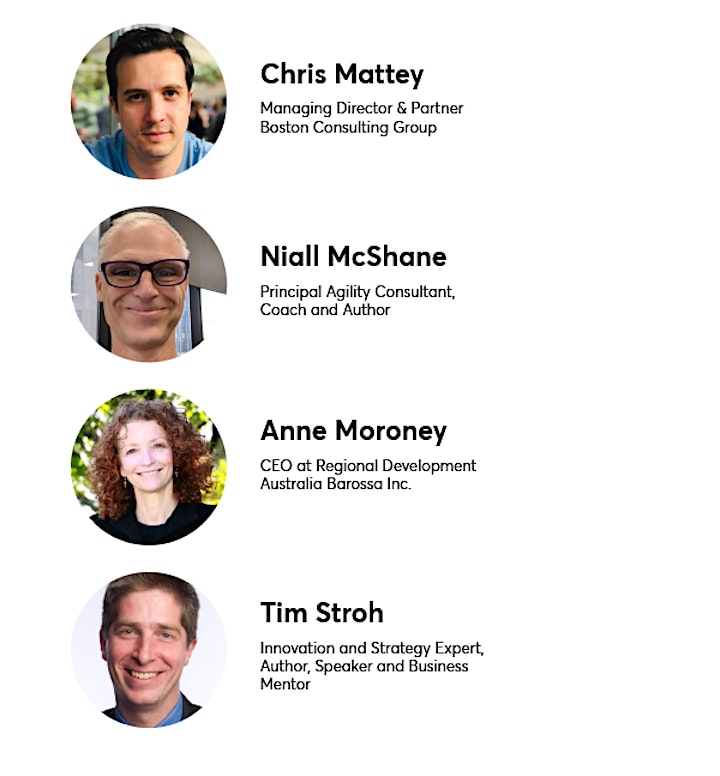 A wicked strategy vs an agile or adaptive plan - which side of the argument will you choose?
We'll debate whether an effective strategy is singularly the most powerful tool at your disposal for empowering team members to successfully navigate the complex, chaotic, and ever-changing modern world. Is it the right leadership tool to provide a clear spotlight on the destination and deliver guidance? Does it empower every team member to make effective decisions that consistently take the organisation as a whole toward its goals, no matter how distributed, how limited the communication, or how dynamic the conditions? We'll decide if an effective strategy really is the solution to the wicked problem of leading organisations in the modern world.
It may be counter-intuitive, but the discipline of strategy is making a serious comeback. It's doing so by delivering predictable outcomes despite, or possibly because of, the constantly changing and complex nature of the modern world.
How to join?
This lively online debate will be hosted via Zoom. The link to join is:
https://us02web.zoom.us/j/89648874585
Who's hosting the event?
This event is brought to you by Beaker & Flint, leaders in Digital Transformation & Organisational Innovation.