Description
Ignite your creativity, hone your skills, try new gear and learn from master photographers at the biannual CameraPro Photography Festival!
Join us at our Newstead basecamp for a day packed with:

- Presentations by world-leading photographers Damien Bredberg, Russell Ord, Briony Walker, Lachlan Gardiner, Brett Harris & Nick Ghionis
- Studio workshops
- Guided photo walks
- Free entertainment from Chinese lion dancers & a live mural artist
- Free product demos, advice & firmware updates
- Free food & drink
- Free CameraPro goodie bag for all session participants
- All session participants go in the draw to WIN 2 tickets to the Steve Irwin Gala Dinner!
…and more!
Check out full event details below.
---
FREE ACTIVITIES
- BRAND REPS! Brand representatives from major camera brands such as Canon, Fujifilm and Panasonic will be in store all day to answer your questions and demo the latest products!
- Fujifilm will have the latest products available to touch and try - the all-new GFX100 and X-A7.
- Blonde Robot will be joining us with an exciting display featuring products from Tamron, 3LT, Peak Design, Edelkrone, Atomos and more!
- FIRMWARE UPDATES! Fujifilm & Panasonic will be offering firmware updates in store on the day so bring your camera to have this done for you in store for free!

- LIVE ART! From 10.30am - 4.30pm we will have an artist painting a mural live on our back deck which will make for some great photo opportunities!

- LIVE ENTERTAINMENT! Join us at 10.15am for a thrilling Chinese Lion Dance performance with live music!



---
FREE FOOD & DRINK
- Free lunch - bagels and banh mi (Vietnamese sandwiches)
- Free coffee if you BYO cup!
- Free spring water if you BYO bottle!
We are aiming to have this event single-use PLASTIC FREE - Please BYO coffee cup for a free coffee, and BYO water bottle. We will have spring water coolers available on site for use on the day.
We will also have CameraPro branded reusable coffee cups and water bottles for sale on the day if you're unable to bring your own. Proceeds from the sale of CameraPro coffee cups and water bottles will be donated to Vinnies Disaster Appeal QLD for flood, fire & drought support for QLD based families.


---

PRESENTATIONS, WORKSHOPS & PHOTO WALKS -
See below for our session details!
FREE GOODIE BAGS! Grab a ticket for any of our presentations, workshops or photo walks to receive a free CameraPro tote bag with goodies inside.
Please aim to arrive 10 minutes prior to your session starting to ensure you don't miss out on anything!

Please note all paid sessions require an RSVP via ticket registration.
More sessions being announced soon!


---
Presentation Room Sessions -
Presentation by Damien Bredberg (Canon)
Topic: Commercial photography creative process & career progression
A little bit about Damien:
Damien Bredberg has carved a reputation as one of Australia's premium and most sought after professional photographers. Bredberg specialises in Advertising and Commercial photography and has been producing international award-winning images for over a decade.
Read more about Damien on his website and Instagram.

---
Presentation by Russell Ord (Fujifilm)
Topic: Why shoot medium format & Russell's journey with Fujifilm GFX
A little bit about Russell:
On his path to becoming an internationally acclaimed photographer, Russell Ord has squinted down the lens at an intriguing mix of subjects over the years. He's shot magazine covers of world-class surfers and helped deify celebrity chefs. He's roamed with Uunguu Rangers in the Australian outback, island-hopped across tropical fantasylands and followed his photographic instincts through urban meccas. Meanwhile, his ocean images are celebrated for simultaneously implying the cruelty and majesty of the sea.
Read more about Russell on his website and Instagram.

---
Presentation by Nick Ghionis (Olympus)
Topic: Wedding and Portrait Photography, connecting the dots to emotive images
Nick's presentation will cover Lighting, cropping, posing, techniques and inspirations when creating images.
A little bit about Nick:
In order for me to capture the true essence of the people I photograph, I need to be invested with them in that moment and be my authentic self. With over 25 years' experience photographing weddings, portraits and fashion, a photo to me is more than just a pretty picture. It needs to have soul and depth. After all, I am not in the business of photographing mannequins. My photography and teaching have taken me all over the world to destinations I could only have dreamed of.
Read more about Nick on his website and Instagram.


---
Presentation by Briony Walker
Topic: Documentary Family Photography
Join us on Saturday for an informative session from Briony about family photography, her workflow and why she chooses to shoot on Fujifilm cameras! Briony will discuss the reasons behind why she shoots on Fujifilm X series cameras, and how they suit her style of working compared to a traditional DSLR.
Register for Briony's presentation to go in the draw to WIN a Fujifilm Instax Mini 50S kit!
A little bit about Briony:
Briony is a Brisbane based documentary family photographer. For Briony, documentary family photography is all about authenticity. She is fascinated by the real, the beauty in the 'ordinary' and the dynamics between family members. Briony does not pose or even direct, but will simply document families in their home environment, giving them a priceless storybook of what their life as it is, right now.
Read more about Briony on her website and Instagram.


---
Presentation by Lachlan Gardiner (Panasonic)
Topic: Adventure Photography & Outdoor Storytelling
Lachlan's presentation will cover his experience working on exciting assignments worldwide, alongside brands and editors.
Register for Lachlan's presentation to go in the draw to WIN a Peak Design Slide Lite Strap LUMIX Pro Camera Strap!
A little bit about Lachlan:
Lachlan Gardiner has quickly established himself as one of Australia's leading adventure photographers. His career has spanned several continents and been recognised with numerous national and international awards. Lachlan's work shifts between multiple genres of photography - editorial, commercial and travel - but is defined by a common thread: Storytelling in the natural World. Career highlights include scaling unclimbed mountains in a remote corner of the Himalaya, searching for the World's rarest bird in outback Australia and shooting commercial brand campaigns on vertical cliff faces.
Read more about Lachlan on his website and Instagram.

---
Presentation by Brett Harris (Sony)
Topic: Landscape Photography
Join Sony Advocate Brett Harris as he goes through his landscape photography passion and discusses the settings he uses to get the most out of his Mirrorless Digital Camera. Brett excels in various forms of photography using models of all shapes and sizes, props and the environment. Seeing the world in pictures through his lens, he is known for his creative photography in the area of his unusual artistic themes.
Read more about Brett on Sony's website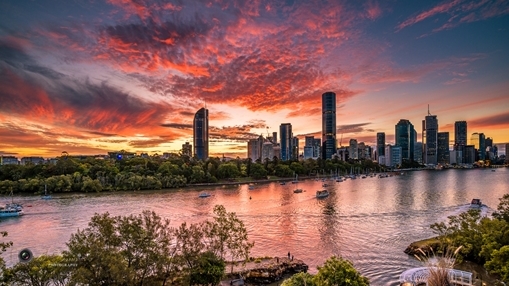 ---
Photo Walks & On-Location Workshops
We will have multiple photo walks & on-location workshops during the event - a great opportunity to explore the area local to our showroom through your lens while getting hands-on.

Bring along your camera and don't forget a hat and water bottle!


---

Studio Photography Sessions
Join us in the studio for hands-on sessions!
We have one 90min session run by Damien Bredberg (Canon) and three 45min sessions run by the CameraPro team.
Details TBC for Damien Bredberg's studio session.
CameraPro studio sessions will feature 3 studio photography stations set up ready for you to use - macro photography, food photography & fruit splash high-speed photography.

BYO camera gear - make sure to have memory cards and spare batteries!

Urban Dance Jam Session Workshop with Nikon
Capture the fluid movements of experienced dance performers as they jam through choreographed and freestyle routines.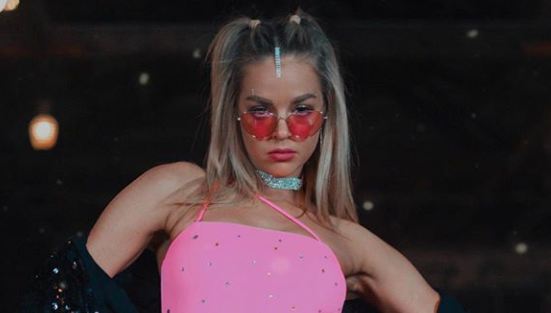 ---
TRAVEL & PARKING

Please note we will not have customer parking available at our showroom on the event day. We suggest the following options:
- Street parking in nearby streets is a mix of paid, 2P and free - please carefully check signage
- Undercover paid parking nearby at The Calile or Gasworks Teneriffe
- We are a short 10min walk from the Teneriffe Ferry terminal and bus stop
- We are approximately 20min walk from the Fortitude Valley train station

As the event day will be very busy we suggest arriving via public transport or arriving early to allow for time to find a car park.


---
Click the TICKETS button to find out more information on our sessions.
Places are limited so be sure to register for the sessions you're interested in!
See you there!
Check out #cameraprophotofest and #cameraprofest2019 on social media to find out more about the event & share your images!