Description
Return to the CameraPro basecamp for our biannual full day festival event! This time, the theme will be photography, with a line up of photographers and videographers presenting inspiring content for everyone wanting to do more with their cameras.
#cameraprophotofest
ACTIVITIES
This festival will be a full day experience with workshops, hands-on activities, photo walks, food, and more!
Brand representatives from Canon, Nikon, Panasonic, Olympus, Fujifilm and Blonde Robot (Peak Design, Atomos, Tamron) will be in store all day to answer your questions!

Fujifilm will be offering firmware updates in store during the event too.
We will also have a bubble artist doing beautiful performances at 11am and 12.30pm which will make for some great photo opportunities!

The Loose Cannons will join us at 12.30pm to perform live music during lunch time.

For the first time ever we will also have wildlife photography sessions in our studio, with proceeds being donated to the Australia Zoo Wildlife Warriors.
FOOD & DRINK
If you're hungry for lunch we will have bagels, and let's not forget the coffee cart to keep everyone caffeinated.
We are aiming to have this event PLASTIC FREE - Please BYO coffee cup for a free coffee, and BYO water bottle. We will have a water cooler available on site for use on the day.
We will also have CameraPro reusable coffee cups and water bottles for sale on the day if you're unable to bring your own. Proceeds from the sale of CameraPro coffee cups and water bottles will be donated to the Australian Marine Conservation Society.
TRAVEL & PARKING
Please note we will not have customer parking available at our showroom on event day. We suggest the following options:
- Street parking in nearby streets is a mix of paid, 2P and free - please carefully check signage
- Undercover paid parking nearby at The Calile or Gasworks Teneriffe
- We are a short 10min walk from the Teneriffe Ferry terminal and bus stop
- We are approximately 20min walk from the Fortitude Valley train station
As the event day will be very busy we suggest arriving via public transport or arriving early to allow for time to find a car park.

See below for our session details!
Please note all sessions require a RSVP.
EVENTS DURING THE DAY:
---
---
Presentation Room Sessions
Presentation by Ashley K (wedding photographer) and Nikki Fox (wedding filmmaker) (Panasonic)
Lights, camera, action!
Learn how to create stunning images in tough locations by maximising the use of natural light, lens choice and dynamic camera angles.

Learn how to maximise the use of natural light and available light

Dynamic camera angles to create a Cinematic film without the use of JIBS and CRANES.

Capturing a mix of shots to create a flawless sequence for your final edit.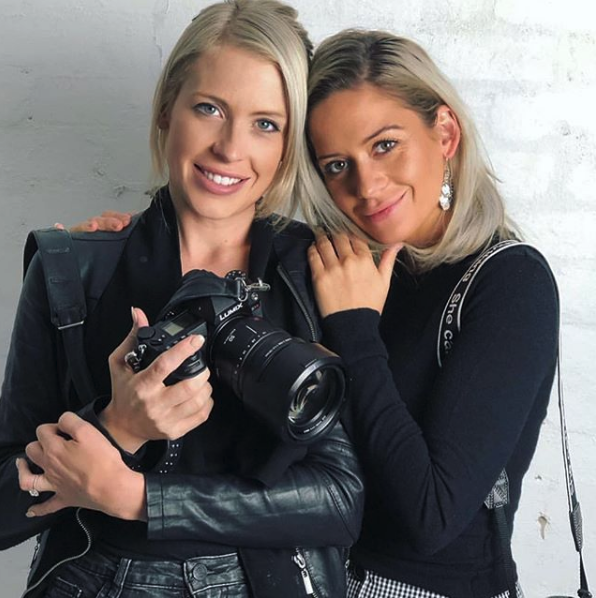 ---
Presentation by Nadine Shaw (commerical & food photographer) (Nikon)
Food Photography Presentation
With the explosion of interest in all things food, food photography has catapulted into the limelight over the last 10 years.
Nadine Shaw from Feast Photography specialises in professional Food Photography in the hospitality industry and in conjunction with Sarah Denardi from Feast Media, a prominent Queensland food stylist will introduce you to the world of professional food photography, debunk a few food photography myths and give you some handy tips and tricks, with a strong focus on the current industry trend of flat lay photography.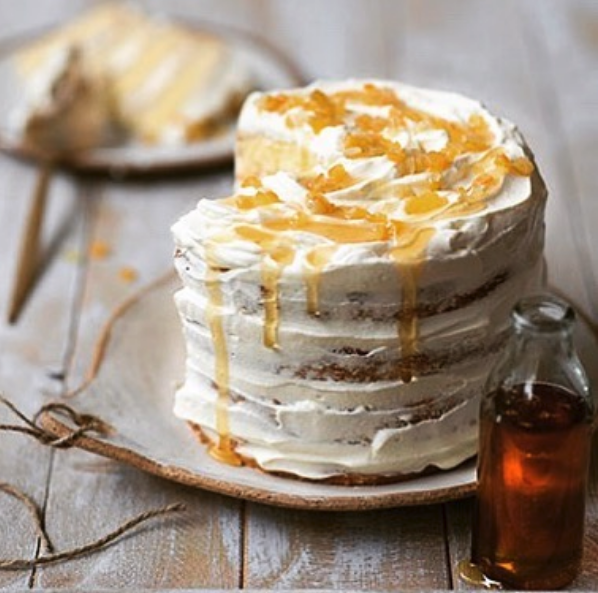 ---
Lightroom 101 Presentation by Richard Turner-Jones
With over 25 years of industry experience in digital imagery and video, including 5 working for Adobe, Richard brings a deep understanding of the Adobe Creative Cloud tools, services and workflows.
This presentation is to help you understand the different flavours of Lightroom (LR) – Lightroom CC, Lightroom Classic CC and Lightroom Mobile, and serves as an introduction to editing, organizing, and sharing your photos.
Presentation will cover:

Which version should you use
How and where does Lightroom store your images
The basics of Lightroom's non-destructive editing
Shooting RAW (DNG) on your mobile device using Lightroom
Suggested workflows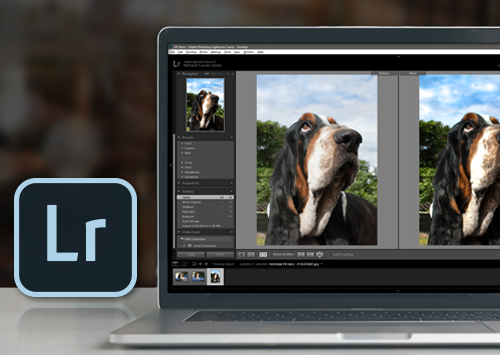 ---
Presentation by Colin Baker (Canon)
Adventures of Land, Sea & Sky with Colin Baker

Canon Ambassador Colin Baker has worked for Canon Australia for over 13 years, and is well known for his role within Canon Collective and an avid pro sports shooter. Join Colin as he shares his journey of the past 6 years travelling as a Canon ambassador, sharing his stories on adventure and underwater photography and shooting with the Canon EOS system, to get you inspired for your next adventure!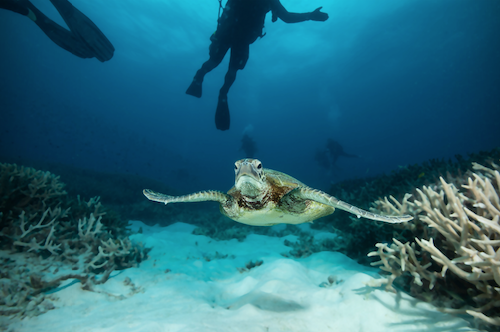 ---
Presentation by Ana Woolmington (Fujifilm)
Making an award-winning picture with Anastasia Woolmington

With over 50 international awards for both her landscape and wedding work Anastasia's goal is to inspire others to see and appreciate beauty in little things around us.
---
Presentation by Nick Ghionis (Olympus)

Communication, connection and story telling in the mirrorless age

With features and benefits at our finger tips, in today's mirrorless age, story telling has never been easier.


Join Nick as he shares his tips and techniques in capturing images that evoke emotion and communicate to the heart as well as the eyes.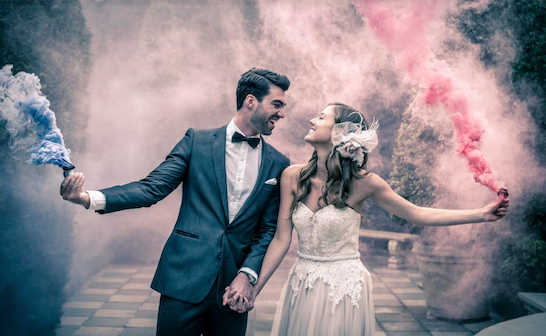 ---
---
Photo Walks
We will have photo walks during the event - a great opportunity to explore the area local to our showroom through your lens! Bring along your camera and don't forget a hat and water bottle!

Ashleigh K (wedding photographer) and Nikky Fox (wedding filmmaker) will be hosting a photo walk featuring a bride (model). Please BYO camera, lenses and memory cards.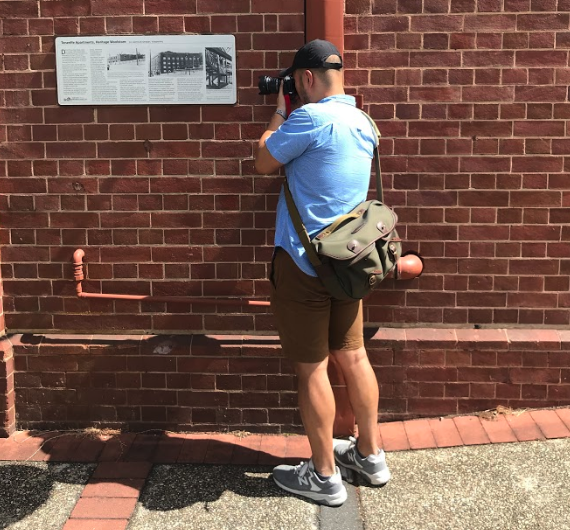 ---

Wildlife Photography Sessions
For the first time ever we will also have wildlife photography sessions in our studio, with proceeds being donated to the Australia Zoo Wildlife Warriors. Bring along your camera and be ready to capture some beautiful images of Australian wildlife!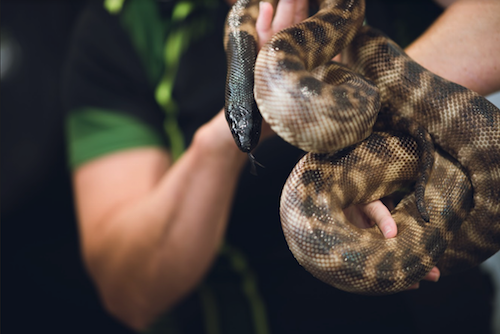 ---


Click the TICKETS button to find out more information on our sessions.
Places are limited so be sure to register for the sessions you're interested in!
See you there!
#cameraprophotofest