Cameraless Workshops: Photograms 2 | MGA & The Fox Darkroom
Description
Did you make a new year's resolution to focus on your photography? Or perhaps it's been a decade or two since you set foot in a darkroom and you'd love to make a come back?
Are you ready to begin your journey into analogue printing? Here's the perfect taster session to get you started:

MGA is partnering with The Fox Darkroom to present two photogram workshops that will get you into the darkroom for a hands-on experience making your own black and white cameraless photographs.
Making a photogram (placing objects onto a light sensitive surface) is one of the earliest techniques for making a photograph. In this workshop you'll discover the history of the photogram, learn about darkroom techniques, and experience the magic of a photograph developing before your very eyes.
This workshop is suitable for both beginners and those with some past darkroom experience. Its also ideal for photography students whose course doesn't offer an analogue unit and who want to give it a go. The Fox Darkroom tutors will ensure you walk away with a great print, no matter your experience level.
Classes are limited to 5 people, allowing for plenty of individual attention, and as many questions as you can ask in four hours!
Workshop 2: Thursday 12 April 11am-3pm
Any questions? Please email MGA mga@monash.vic.gov.au
Please note: Participants must be over 16 years of age, and all persons under 18 must be accompanied by a ticketed participating guardian. Closed toe shoes must be worn. Any other safety requirements will be advised.
---
About our Program Partner: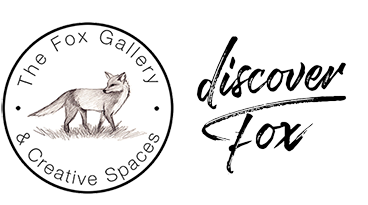 The Fox Darkroom & Gallery is a Melbourne darkroom for hire and exhibition space. It promotes and celebrates photography through hands-on workshops and by exhibiting work from emerging and established artists.
The Fox Darkroom
Established in 2014, The Fox Darkroom offers a regular program of workshops: covering manual photography, film developing and darkroom printing. Its well equipped darkroom serves a growing community of members, who have access to everything needed to make stunning analog prints. New members are always welcome – and for those seeking an adventure, The Fox Darkroom also organises international workshops in the form of week-long, instructor led photographic tours of countries such as Cambodia, France & Italy.
https://www.thefoxdarkroom.com.au
The Fox Darkroom is located in the recently restored Young Husband Wool Store in Kensington.
A building originally built in the late 1800s which is now home to a vibrant community of artists, musicians, designers and makers.
---
About the exhibition: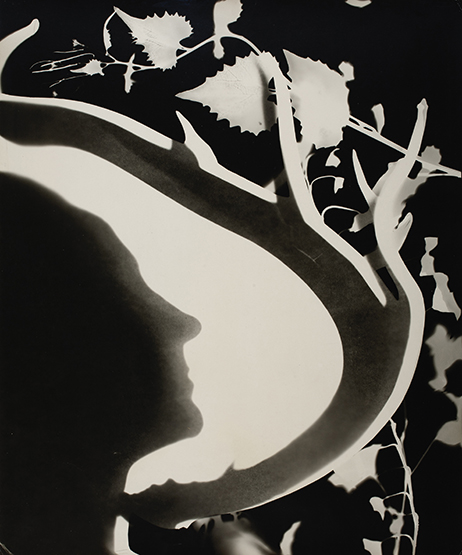 Antipodean emanations: cameraless photographs from Australia and New Zealand
10 March 2018 to 27 May 2018
MGA's landmark exhibition Antipodean emanations: cameraless photographs from Australia and New Zealand showcases over 80 cameraless photographs and brings together Australian and New Zealand artists who push boundaries through experimentation, unearthing the elemental properties of photographic practice.

Many of the works have never been exhibited in Australia, and their inclusion has been made possible through a partnership between MGA and the Govett-Brewster Art Gallery in New Zealand. In 2016 Govett-Brewster Art Gallery explored the international history of cameraless photography through their exhibition Emanations: the art of the cameraless photograph. Using this exhibition as a springboard, MGA continues this conversation. Beginning in the 1930s when avant-garde styles were affecting visual culture generally, this exhibition highlights the lasting impact of these traditions on photographic practice. Putting the spotlight on Australian and New Zealand artists, MGA's exhibition explores experimentation and innovation with works by 20th-century luminaries such as Max Dupain and Len Lye, as well as contemporary artists such as Danica Chappell, Gavin Hipkins, Anne Noble and Justine Varga.
Curated by Stella Loftus-Hills. Presented by MGA in association with Govett-Brewster Art Gallery, New Plymouth, New Zealand.
IMAGE:
Len LYE
Georgia O'Keeffe 1947
gelatin silver print 42.9 x 35.9 cm
Len Lye Foundation Collection, Govett-Brewster Art Gallery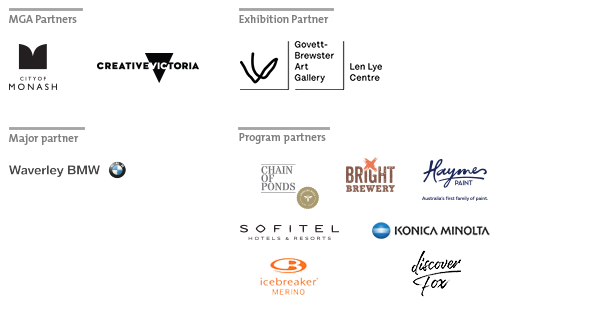 ---
Please note: You may be photographed whilst you are attending this program. Please seek out a staff member if you do not wish to be photographed. Images may be used for the promotion of the event, future events, and MGA and The Fox Darkroom activities online and in print.
Terms and conditions
Participants must be over 16 years of age, and all persons under 18 must be accompanied by a ticketed participating guardian. Closed toe shoes must be worn. Any other safety requirements will be advised.
The Fox Darkroom provides goods and services to you subject to the following conditions. If you visit our premises at (8 Elizabeth St, Kensington) you accept these conditions. Please read them carefully.
Workshop Enrolment
All workshops must be paid for in full (prior to the workshop commencement date) to secure your place. Places are subject to availability.
Transfers/Refunds
Refunds cannot be given when notice is given less than 1 week before the workshop date. Transfers (between people) can be made if notice is given no less than 1 week before the workshop date.
Health and Safety
The Fox Darkroom is not responsible for the archival quality or outcome of film processing or printing made in this facility. You also acknowledge that the darkroom is hired out as a shared facility and it is your responsibility to be aware and courteous of other people's needs and safety and to take care of your belongings at all times. The Fox Darkroom has no liability for personal belongings of darkroom members.
While we take all care to ensure your safety, in agreeing to these terms and conditions you agree to understand and be liable for the health and safety risks of the darkroom. It is your responsibility to take the appropriate health and safety precautions. Your health and safety is not the responsibility of The Fox Darkroom.