Caloundra Resort - Exclusive Leadership Retreat 2 x 2 day Series
Description
Caloundra Leadership Retreat
ECW Members $500 / non members $1200
1 x 2 Day Leadership retreat

August 18th & 19th - Making a difference as a leader
or
October 13th & 14th - Leading cohesive, supportive and collaborative teams
Registration includes:
all meals,
Friday night accommodation and of course
2 full days professional development


ECW Members $1000 / non members $2400
2 Part - 2 x 2 Day Leadership retreat
August 18th & 19th + Oct 13th & 14th, 2017
Making a difference as a leader
and
Leading cohesive, supportive and collaborative teams
Registration includes:
all meals,
2x Friday night (16th June and 13th Oct) accommodation and of course
4 full days professional development
ECW Members enter PROMOCODE for discount or purchase registration with membership for just $80 more.
---
June 16th & 17th
Making a difference as a leader
Learning leadership is not a quick fix; neither is it about tricks, tips or just tools – real leadership starts with ourselves and develops over time. Being a true leader requires you to build the ability to tune into yourself and others, amidst the chaos of daily life. It's about you, and how you make a difference in your service.
This 2 day experiential workshop will be uniquely tailored to suit your needs and specifically designed to work with the group, so you can get to know yourself as a leader and learn in collaboration with others.
Within this workshop you will:
Enhance your potential

Improve your communication and ability to work with conflict

Increase your motivation, and reduce stress

Enhance productivity and workplace moral
Whether you are just beginning your leadership journey or you are a Director or manager who has been in leadership for some time, come prepared to work on your own life challenges. The workshop will build upon your knowledge and skills and assist you to be the leader that you want to be.
This exclusive event is limited to a small group of motivated participants who are willing to invest energy in their own personal and professional growth.
October 13th & 14th
Leading cohesive, supportive and collaborative teams
Cohesive supportive and collaborative teams are key to harmonious and productive workplaces.
Recognising, valuing and understanding the diverse needs, strength and skills of your team will assist you as a leader to grow a confident, capable and sustainable team.
Enhance the team's ability to work with conflict.
Develop team cohesion.
Recognising when to intervene and when to lead
Build the team culture to support improved performance

So this retreat will provide a balance of work and relaxation.
Looking after yourself and ensuring your health and wellbeing is prioritised and is essential for you to be able to take on the challenges of a leadership role.
Set on 10 acres of landscaped gardens just an hour's drive North of Brisbane on Queensland's beautiful Sunshine Coast, only metres from the sun-drenched sand and clear ocean waters of Golden Beach & Kings Beach.
On Friday evening you will enjpy the company of colleagues and robust discussion as you dine in the Reflections restaurant, 'Reflections Restaurant and Bar' for a truly unforgettable experience.
Start your Saturday with a refreshing morning stroll on the gorgeous white sands of Kings Beach or through the 10 acres of landscaped grounds.
Registration fee covers the 2 day leadership workshop all meals and accommodation on Friday night in a spacious executive family suite. If you choose to arrive early or extend your stay to enjoy a relaxing Sunday at the retreat the additional accomodation costs (let us know and we can organise a delegate discount code to reduce the cost for you) will be your responsibility.
Get in early so you do not miss out on this exclusive opportunity.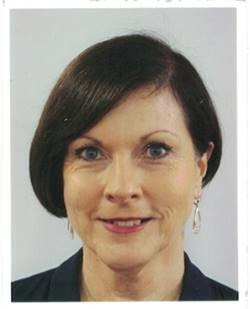 Bernadette Rutyna has a vision and drive for working with people and organisations to develop the capability of leaders and create highly effective teams. Her extensive experience has involved effectively operating at different management levels within diverse and widely dispersed organisations, at state and national domains. She employs various strategies to motivate and engage people, with a focus on self-awareness, empowerment and building knowledge and skills to reflect and effectively act on individual and organisational learning.
With over 25 years of applied learning and expertise in leadership development, organisational and cultural change, coaching and mentoring, and building teams to learn together and improve performance, Bernadette has assisted a range of public, private and community sector organisations to enhance their capacity and improve performance. She has a particular passion for education and early childhood and has achieved significant results working with leaders in this field.