Description
Everyone is welcome to join us for a fun night, raising much needed funds to support Callum.
Come dressed in your best 80's gear. Prizes for the best dressed and more.
Awesome prizes to be won including 2 x United Airlines tickets to Los Angeles, Oztrail camping gear, Companion fridge/freezer and many shopping vouchers.
$25 per person, or $250 per table with a maximum of 10 people per table.
This includes bingo games, additional activities, prizes and nibblies.
Club Menai bistro food welcome in the room. Drinks available to purchase at the bar.
All ages welcome.
If you're unable to attend, but still wish to donate, please click here: gf.me/u/v5q4yi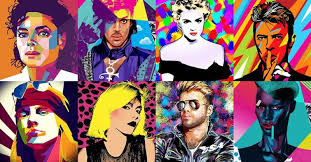 Callum is a bright and positive 16 year old boy, who is currently in Year 10 at Lucas Heights Community School, transitioning into senior schooling in 2020. He is a committed and hard-working student, striving to do his best under difficult circumstances.

Callum has a diagnosis of Congenital Myopathy which is an inherited condition that affects the muscles. It is characterised primarily by progressive weakness that develops in children and is a degenerative disease that is caused by mutations in the DNM2 gene. Callum's condition has rapidly declined over the past 12 months, to the point where he is unable to walk, weight-bear for standing transfers, hold his body or head upright, move to reposition his body independently, or assist with any aspects of dressing or self care. He now requires a power wheelchair for all mobility and requires a carer to hoist him for all transfers, including to access the toilet during the day. Callum is due to have multi-staged scoliosis surgery in November, given his rapid decline.

Callum desperately needs a wheelchair accessible vehicle to support his condition. The vehicle needs to be modified, for which the funding will be provided by NDIS, however the major hurdle is the cost of a suitable vehicle itself. This will be in the order of $40,000. This amount is just not achievable for the family, as they focus on Callum's upcoming spinal surgery and the recovery that will follow.

Ongoing time off work and increased medical expenses has placed a significant financial burden on the family, which will only increase for his family moving forward.

Any financial assistance you can provide will greatly change Callum's life and help ease the financial burden for this family.