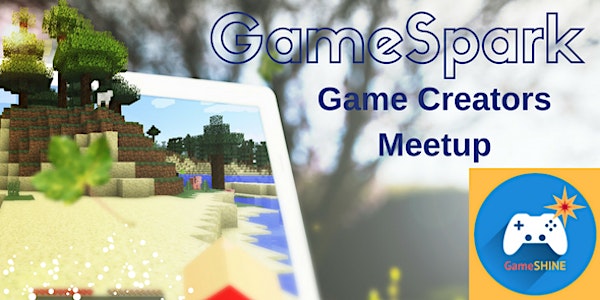 Call Out: Game Developers. Topics: How game studios can hire the best talen...
Location
CoSydney CoWorking + Enterprise Accelerator
3 Blackfriars Street
Chippendale, NSW 2008
Australia
Description

Call Out:
ArtSHINE is calling out for

Game Designers, Creators, Artists, Producers, & Enthusiasts
Indie Game Designers

Digital Artists

Independent Studios

Game Artists & Animators

Story Tellers

Animators & Artists

3D Artists & Animators

Game Programmers

Game Producers

Sound Engineers

UX Designers

Concept Artists & Illustrators

Enthusiasts
We're keen to share an exciting opportunity in the game design and production space here in Sydney - for both start ups and the more established too.
Join us for some networking, brainstorming some ideas, and exploring some of the new opportunities we want to make available for game designers & producers.
We've got some ideas we'll think you'll like. But we want to hear from you...
EXPRESS INTEREST OR FIND OUT MORE
Topic to discuss:
How game studio can hire the best talent, even without salaries.
Would you like to learn more about how to recruit the best talent for your studio even with out salaries?
Come and join us as we will share witth you:
The four tips you need to know to recruit your team.
Presenter: Vinh Van Lam - Business Coach for Game Creator/ Developer
Vinh Van Lam is a principal partner and cofounder of ArtSHINE – a specialist mentoring and business coaching program developed by the Quantum Compass partnership for artists, artisans, designers, crafters, game creatores and all professionals working in the creative & arts industries.
Vinh is an entrepreneur, company director, and business advisor with direct, real world experience and a practical hands on approach to running multiple business enterprises together with over 20 years experience and networks across retail, fashion & design, games, tourism & hospitality, manufacturing, and financial services.
Vinh also teaches at NsiGames incubator focus on business for game development.
WHERE:
CoSydney CoWorking
3 Blackfriars Street
Chippendale Creative Precinct
City of Sydney



WHEN:
LAST SATURDAY of Each Month


TIME:
11:00 AM - 1:00 PM


Don't miss out if you want to learnmore and get useful tips to your game creations.
A Sydney Comics Guild + ArtSHINE industries collaboration