Location
Room 1060 Abercrombie Building
The University of Sydney Business School
Sydney, NSW 2006
Australia
This is a hybrid event, join us online or in person!
About this event
Since the founding of the Communist Party in China just over a century ago, there is much the country has achieved. But who does the heavy lifting in China? And who walks away with the spoils? Cadre Country places the spotlight on the nation's 40 million cadres—the managers and government officials employed by the ruling Communist Party to protect its great enterprise – to show how the stories the Communist Party tells about itself are based on thin foundations. Following the party's example, the book pays particular attention to history – to history as memory and to history as institutions.
About the speakers
John Fitzgerald is an historian of China and the Chinese diaspora. He headed the Asia-Pacific Centre for Social Investment and Philanthropy at Swinburne University after serving five years as China Representative of The Ford Foundation in Beijing (2008-13). From 2015 to 2017 he served as President of the Australian Academy of the Humanities. His recent books include Cadre Country: How China became the Chinese Communist Party (2022), Taking the Low Road: China's Influence in Australia's States and Territories (edited, 2022), and Chinese Diaspora Charity and the Cantonese Pacific, 1850–1949 (edited with Hon-ming Yip, 2020). Earlier books include Big White Lie: Chinese Australians in White Australia (2007), awarded the Ernest Scott Prize of the Australian Historical Association, and Awakening China: Politics, Culture and Class in the Nationalist Revolution (1997), awarded the Joseph Levenson Prize of the US Association for Asian Studies. He is a graduate of the University of Sydney (BA 1976), Nanjing University (Language Cert 1977) and ANU (PhD 1983).
Richard MacGregor (Moderator) is Senior Fellow for East Asia at the Lowy Institute. His areas of expertise including China's political system and the workings and structure of the communist party; China's foreign relations, with an emphasis on ties with Japan, the two Koreas, and Southeast Asia; Australia's relations with Asia.
Image credit : 18th Party Congress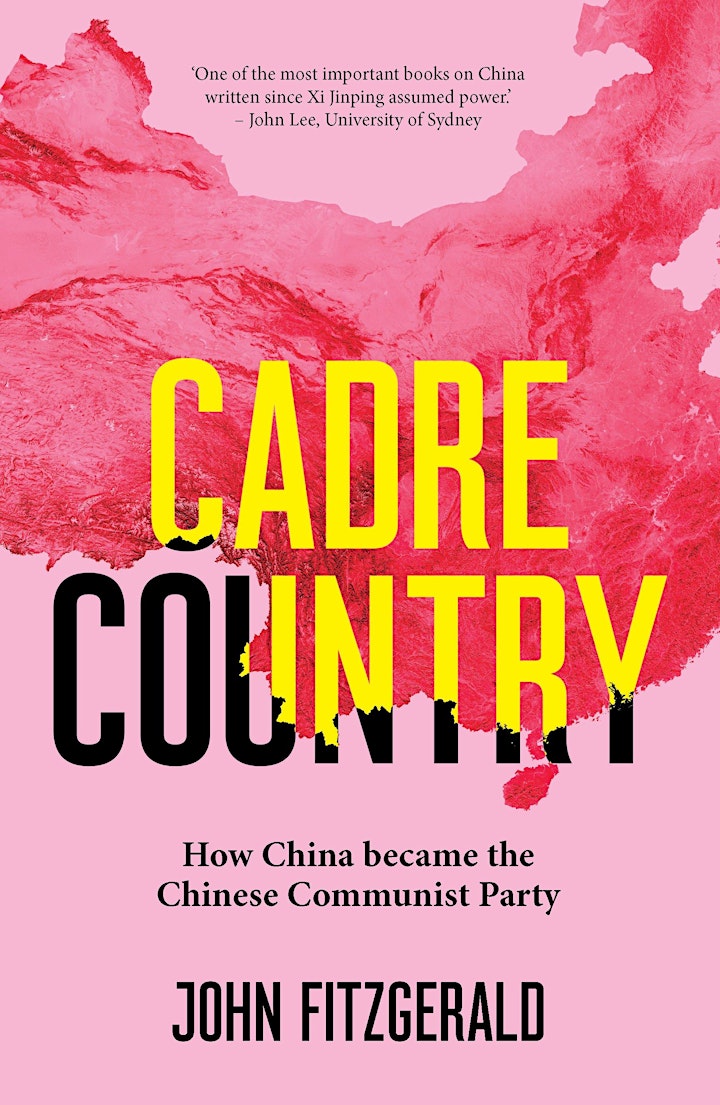 RRP $39.9 but you can get your own copy for $31.99 from UNSW Bookshop.