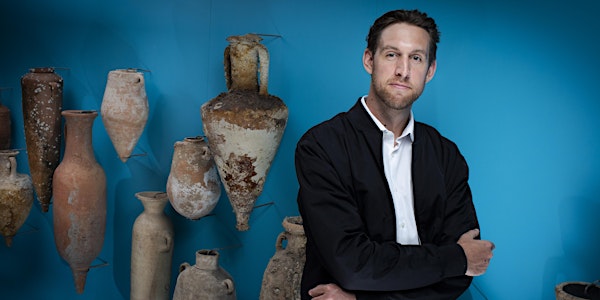 CACHE National Archaeology Week Public Lecture: Dr Emlyn Dodd
CACHE National Archaeology Week Public Lecture: Dr Emlyn Dodd - Assistant Director for Archaeology, British School at Rome.
About this event
Talk Title: The Falerii Novi Project: New excavations at an old Roman city
Friday 20th May, 6:30PM AEST via ZOOM
Host: Prof. Ronika Power - CACHE Director
CACHE is delighted to invite you to its 2022 National Archaeology Week Lecture, featuring Dr Emlyn Dodd. Emlyn is a Greek and Roman archaeologist specialising in the study of ancient food and drink, agriculture, technology and trade. He is currently Assistant Director for Archaeology at the British School at Rome, and holds Research Affiliate positions with the Australian Archaeological Institute in Athens and the Centre for Ancient Cultural Heritage and Environment, is an Honorary Postdoctoral Fellow in the Department of History and Archaeology at Macquarie University, and an elected Fellow of the Royal Historical Society.
Abstract: Located 50km north of Rome, the ancient city of Falerii Novi lies buried beneath agricultural fields and olive groves with only monumental circuit walls still visible. Situated directly on the Roman Via Amerina, it has seen little modern occupation since antiquity. Archaeological survey using a variety of methods, including magnetometry and georadar, over the past 30 years has revealed a map of buried structures and created a comprehensive remote sensing dataset. New excavations have just begun.
The Falerii Novi Project, led jointly between the British School at Rome and universities of Harvard, Toronto and Ghent, is undertaking the first modern, scientific stratigraphic excavation of this Roman city. This research hopes to interrogate chronologies, urban development at a crucial point of Roman expansion, intercultural fusion, and themes of connectivity, migration, and daily commercial life. This talk will combine historical data, recent results from a preliminary season in 2021, and outline planned excavations in 2022 across three intramural zones.
Please join us for this exciting event! All are welcome.