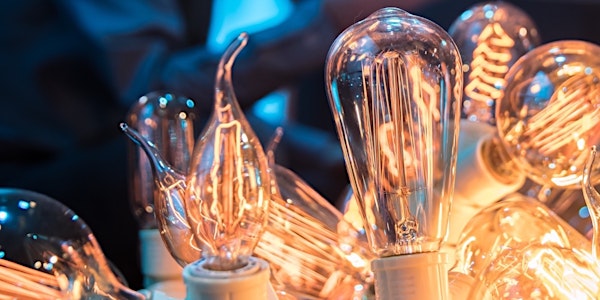 CACC Sydney Presents Embracing Disruption as an Opportunity, Powered By C2
Location
Hotel CBD
75 York Street
Fourth Floor
Sydney, NSW 2000
Australia
Refund policy
Refunds up to 7 days before event
Description

Opportunity resides in uncertainty - a conversation about the importance of innovation and embracing disruption in the midst of the 4th industrial e-revolution.
C2 have reinvented how we experience conferences. CACC are delighted to partner with this Canadian organisation to explore the questions of disruption and innovation. This is a panel discussion, but not as you know it. You will experience a taster of the innovative approach that C2 have created to challenge our assumptions of the corporate event. You will be involved; not as a passive observer, but as a part of the dialogue.
C2's "raison d'être" is to transform the way people think about the role of creativity in business. And in turn, how this creativity leads to innovative, actionable ideas to meet the ever changing challenges of modern times. In this exclusive evening event tailored for CACC members and Sydney business community we explore trends, opportunities, disruptions and major shifts on the horizon.
C2 designs the perfect playground for reinvented collaborations. Participants from diverse industries and disciplines come out feeling re-energised and retooled to take on what's coming next.


We encourage you to register for this event if you are looking for a new way to network, engage and explore ideas that will make a difference in your working world.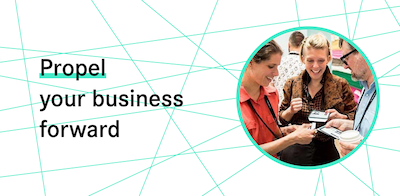 WHAT THE EVENING LOOKS LIKE...

5:30PM - Check-In/Networking (canapes/beverages served)
5:55PM - Opening Remarks
6:10PM - INSPIRING TALK
6:40PM - C2 INTERACTIVE LAB: BAROMETER EXPERIENCE
In a collaborative environment specifically designed to provoke collisions and spark new ideas, C2 inspires participants across all industries to challenge their biases, shift their perspective and explore completely new ways of doing business.
7:25PM - KEY TAKEAWAYS & CLOSING REMARKS
7:40PM - Networking
OPENING REMARKS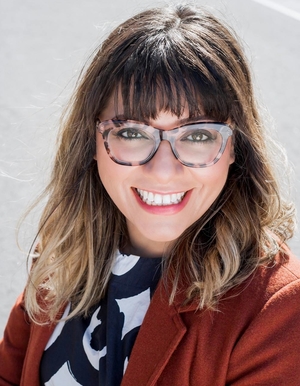 Councillor Jess Scully, City of Sydney

Jess Scully is passionate about cities and city-making, and in 2016 was elected as a Councillor for the City of Sydney. Jess is the founding director of Vivid Ideas, and curated this creative industries program for nine years, and has also curated events including Junket, TEDxSydney and Curating Participation. She directed the Creative Cities East Asia project for the British Council from 2008-09, and served as a policy advisor to the Minister for the Arts in 2010 and 2011. As a public art curator, her projects placed creative technology and prompts for participation in our shared public spaces.
As a Councillor, Jess sits on several committees and panels, providing input into many of the City's strategic priority areas, including audit, compliance and risk processes, cultural and social strategy, and planning and development. Councillor Scully serves as Chair of the Curatorial Advisory Panel and co-Chair of the Cultural and Community Committee, and the Aboriginal and Torres Strait Islander Advisory Panel. She is a member of the Audit, Risk and Compliance Committee and the Central Sydney Planning Committee, as well as the newly formed Nightlife and Creative Sector Advisory Panel.


HEAR FROM THE FOLLOWING PRESENTERS: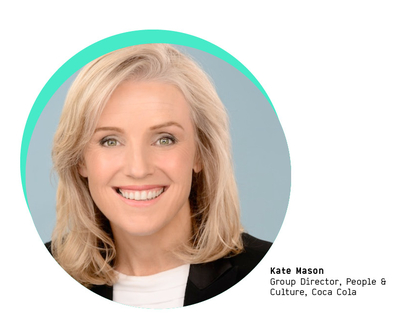 Kate Mason, Group Director, People and Culture - Coca-Cola Amatil (CCA)

Kate Mason is the Group Director, People and Culture for Coca-Cola Amatil (CCA) responsible for the overall leadership and coordination of CCA's bold transformation program. Kate is an accomplished, inclusive and passionate global leader with significant experience in senior HRD, Talent, Safety, Communications, Innovation, Culture and Transformation roles across a broad range of companies and industries predominantly in finance, in both Australia and internationally. Kate began her career as a business graduate with Arthur Andersen in Sydney and from there, moved offshore for many years holding leadership roles in Sydney, Singapore, London, New York and Zurich in companies such as Austrade, TST Learning, Credit Suisse and most recently Amcor. Kate's specialties have been in strategy development and execution; business transformation, organisation design, development and humanising work places. Kate holds a Bachelor of Arts Degree (Administration) and a Graduate of the Australian Institute of Company Directors. Kate is the President of International Women's Forum in Australia, Chairman of the NSW Advisory Board for the Starlight Children's Foundation and a Board Member of the Coca-Cola Australia Foundation. She is a very proud working mum of 3 children and is an avid skier and lover of good food, Champagne and chocolate. (LinkedIn)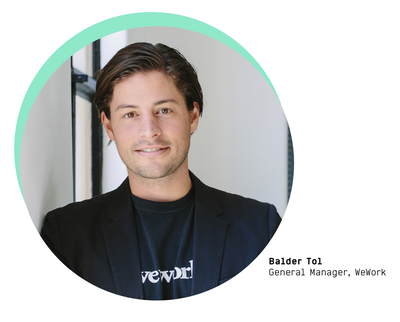 Balder Tol, General Manager, Australia - WeWork
Balder is of Dutch origin and obtained his Masters in Management degree at the University of Sydney prior to landing a job at Airbnb Australia in 2012. As Airbnb Australia's first employee he was able to establish a strong Airbnb presence in key cities in Oceania, making the Australian market contribute significantly to the company's global revenue. Balder continued to follow his passion of building communities as the General Manager of Tank Stream Labs, a technology focused co-working space located in the heart of Sydney's CBD, before joining WeWork in 2016. (LinkedIn)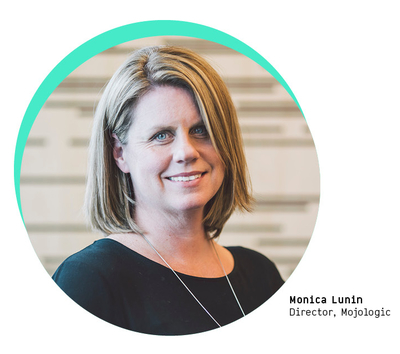 Monica Lunin, Director - Mojologic
Monica is the co-owner and director of mojologic – a niche training consultancy business focused on the art and science of influence. Monica is a sought after consultant, facilitator and speaker who works with companies like AMP, Macquarie Bank, EY, Qantas and Suncorp to motivate and empower change. Prior to taking the helm at mojologic Monica held executive positions at Colonial First State, Commonwealth Bank, and MLC. In these roles she has directed large scale organisational change initiatives, established centres of excellence and managed national operational businesses. When she's not attached to a lapel mic, you can find her swimming at Manly Beach, skiing down a mountain, cramming for book club or negotiating with teenagers. Monica was one of the founding directors of the Canadian Australian Chamber of Commerce. (LinkedIn)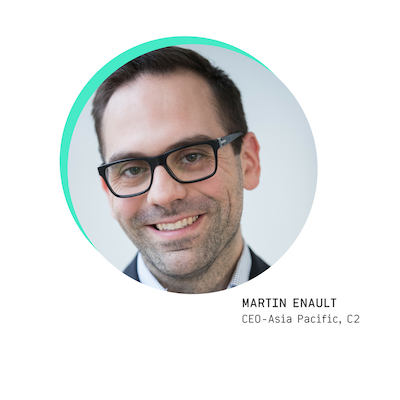 Martin Enault, CEO Asia Pacific, C2 Melbourne
An executive with over 15 years of experience in entrepreneurship and events, Martin is known for creating innovative concepts involving business, entertainment and technology. As C2's Chief Operating Officer, he now leads the company's day-to-day operations, and oversees its business, technological and operational development.
In 2010, he co-founded and headed Intellitix, which became the award-winning leading global provider of RFID access control and cashless payment systems for live events. He has been involved in thousands of events over the years spanning across the globe. (LinkedIn)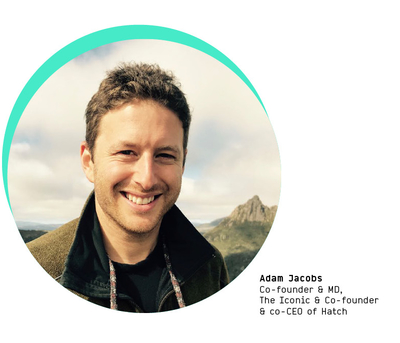 Adam Jacobs, Co-founder & MD - THE ICONIC and Co-founder & co-CEO - Hatch
Adam Jacobs is the co-founder & MD of THE ICONIC - Australia's largest online fashion retailer, as well as the co-founder & co-CEO of Hatch - a new venture whose purpose is to design the future of work. Adam is interested in how technology is changing our societies, and aims to build global tech companies that positive influence the progress of humanity. Adam started his career in management consulting with PwC and BCG (in Sydney and Copenhagen) before founding THE ICONIC in 2011. That experience taught Adam the power of great teams, and paradigm-shifting user experiences. Adam studied Philosophy, Marketing and Management at the University of Sydney and Boston University. He is a local Sydney-sider whose interests span compulsive travel, poor guitar playing, and general world curiosity. In 2014, Adam was awarded the Young Executive of the Year, and runner up for Managing Director of the Year, by the CEO Magazine's annual awards. (LinkedIn)