Description



As the membership continues to grow and the needs of our members & wider business community evolves, the CACC is excited to formally launch the newly created Toronto Committee Co-Chaired by local CACC Directors, Greg McNab from Baker McKenzie and Ross Campbell from The MBO Group.
On Wednesday, March 6, 2019, the CACC is hosting a private evening reception in downtown Toronto hosted by Corporate Sponsor PwC Canada. We cordially invite senior executives from both private and government sector whose organizations have business interests in trade & investment between Australia and Canada.
With Australian visiting CACC CEO, Melissa Wharton and guests of honours from both Canadian & Australian Governments we hope you can attend an evening to discuss how we can further the advancement of trade & investment between Australia & Canada and hear from local Board of Directors about the exciting year ahead.
NOTE THIS IS AN INVITE ONLY EVENT & SPACE IS LIMITED - PLEASE RSVP EARLY TO AVOID DISAPPOINTMENT.
CORPORATE SPONSOR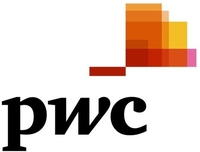 GUESTS OF HONOUR


Australian High Commissioner to Canada,
Her Excellency Natasha Smith

Ms Smith is a senior career officer with the Department of Foreign Affairs and Trade and was most recently First Assistant Secretary, Multilateral Development and Finance Division. She has served as Assistant Secretary, Humanitarian Response Branch and Assistant Secretary, Integration Task Force. She has previously served overseas as Counsellor (Development) at Australia's Permanent Mission to the United Nations in New York and First Secretary (Development) at the Australian Embassy in Jakarta.
Ms Smith holds a Bachelor of Economics from James Cook University.




Assistant Deputy Minister, International Business Development
and Chief Trade Commissioner of Canada
Dr. Ailish Campbell

Ailish Campbell joined Global Affairs Canada as the Chief Trade Commissioner of Canada in March 2017 (www.tradecommissioner.gc.ca). She leads a cross-Canada team of 400 and an international team of 900 Trade Commissioners in 160 offices that serve Canadian business interests to help firms sell, grow and go global. Previously she was General Director at Finance Canada where she was responsible for the federal budget in policy areas including innovation and defence policy, and Vice President, Policy - International and Fiscal Issues, at the Business Council of Canada where she led CEO engagement in China, Japan, and India. She began her career in the Canadian federal public service as a trade negotiator on the Doha Round of WTO negotiations. She serves on the advisory board of the Banff Forum, a national non-partisan not-for-profit organization promoting leadership and public policy engagement.
Ailish holds a Master of Science (Economics) from the London School of Economics and a Doctorate in International Relations from the University of Oxford and is designated as a Young Global Leader by the World Economic Forum.
READ MORE ABOUT THE TORONTO COMMITTEE HERE. Committee Positions can be found here.
If you or your business would like to become involved please contact our CEO, Melissa Wharton at melissa@cacc.com.au or by phone in Australia +61 (02) 9053 0001 or in Canada +1 (778) 953-4843.
Organiser of CACC Launches Toronto Committee
The Canadian Australian Chamber of Commerce (CACC) is a not-for-profit organisation that aims to build quality business connections and facilitate a strong environment for economic trade & investment between Canada and Australia.

As a volunteer based organisation our objectives are:
To promote the development and expansion of bilateral trade & commerce. 

To promote and support investment between Canada and Australia.

To represent Canadian interests in Australia and Australian interests in Canada.

To maintain and foster a strong relationship with Canadian & Australian Government agencies in matters relating to trade, industry and commerce between the two countries.
Building Business Connections: Bringing Canada and Australia Closer Together