CACC CANBERRA BOARDROOM BRIEFING: Digital Transformation in Government – T...
Description



The Canadian Australian Chamber of Commerce cordially invites you to attend a private boardroom briefing to discuss digital transformation in government, the journey to improved citizen experiences.
Please join us for a private boardroom discussion led by CACC Corporate Sponsors OpenText and Deloitte, with international guest speaker Brian Chidester, Global Public Sector Strategist from OpenText, as the CACC welcomes guest of honour, His Excellency Mark Glauser, High Commissioner for Canada.
We will be discussing the information challenges faced by governments in their drive to improve their citizens' digital experiences. These include budgetary pressures, modernisation, talent, transparency & accountability, security & resiliency, legacy system rationalisation and data remediation. Although these are difficult problems to solve, some countries and departments are further along than others. This session will present and facilitate a public sector community discussion that helps build knowledge, understanding and sharing relationships between similar functions across departments and country borders.
Who should attend:
CIOs of State and Federal government departments and public sector agencies

Assistant Secretaries of Federal government departments

Senior Executives from organisations consulting to government departments and public sector agencies.
THIS IS AN INVITATION ONLY EVENT. To enquire please email Mel Wharton at melissa@cacc.com.au.
HOSTED BY

GUEST OF HONOUR


H.E. MARK GLAUSER
High Commissioner of Canada in Australia



H.E. Mr. Mark Glauser is High Commissioner of Canada in Australia with concurrent accreditation as High Commissioner-designate to Papua New Guinea, Solomon Islands, Nauru and Vanuatu. He also holds concurrent accreditation as Ambassador- designate to the Marshall Islands, Micronesia, and Palau.
Mr. Glauser joined External Affairs and International Trade Canada – now Global Affairs Canada – in 1993. At headquarters, he was Executive Director of the Threat Assessment and Intelligence Services Division from 2010 to 2015, Director of Operations at the Privy Council Office from 2015 to 2016, Director General of the Middle East and Maghreb Bureau from 2016 to 2017 and Director General of the Middle East Bureau from 2017 to 2019.
Abroad, Mr. Glauser served in Geneva from 1996 to 1999, where he dealt with non-proliferation and disarmament issues; in Jordan from 2002 to 2005 as Counsellor and head of the political program; and in Washington, D.C., from 2005 to 2010 as Counsellor.
Mr. Glauser graduated from the University of Saskatchewan with a Honours Bachelor degree in History and Political Science, and from Dalhousie University with a Masters in Political Science.
Mr. Glauser is married to Diane Glauser and they have two adult children.
---
GUEST SPEAKERS


BRIAN CHIDESTER
Principal Industry Strategist – OPENTEXT



Currently based in Washington, D.C. (USA), Brian Chidester is the Global Industry Lead for Public Sector at OpenText. He is responsible for growing OpenText's Public Sector practice while also ensuring the success of our public sector customers. Formerly, Brian served as the Industry Marketing Lead for Public Sector at Appian. He also has held product marketing roles with Monster Worldwide, Arrow ECS and IHS Markit, where he was awarded Best in Show - Lead Generation at the 2014 MarketingSherpa Email Awards. Mr. Chidester holds a B.S. in Communications Studies from Liberty University.
CHRIS PECK
Executive General Manager, Public Services
SAP Australia & New Zealand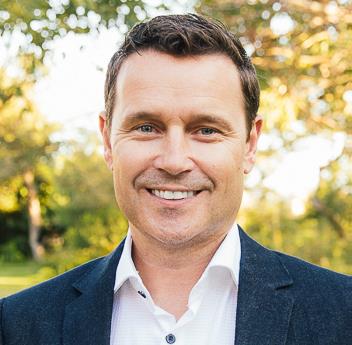 Chris is the SAP Australia and New Zealand, Executive General Manager, Public Services. He joined SAP in 2004 and has over 22 years' experience supporting customers to deliver digital transformation outcomes. Chris is an influential thought leader, assisting numerous Government agencies to maximise benefits from their business and citizen facing systems, with a focus on supporting Australian Governments' policy initiatives and improving operational efficiency.
Chris has vast experience from various roles in SAP, including as the Head of SAP Custom Development and then as head of the Services Organisation across ANZ, where he led major transformation projects for customers.
Most recently, Chris is focused on working with agencies on large and innovative business transformation projects, providing strategic advice, as well as leveraging global expertise to ensure agencies have the right tools and resources to deliver the outcomes required by Government.
Prior to working for SAP, Chris was a key member of the SAP team within Deloitte, managing and running their SAP technical practice in Australia. Chris holds a Bachelor of Commerce, focussed on Information Technology, from the University of Calgary, Canada.
---
FACILITATOR


PHILLIP ROBERTS
Managing Partner Canberra & Lead Partner Defence – DELOITTE
Audit & Assurance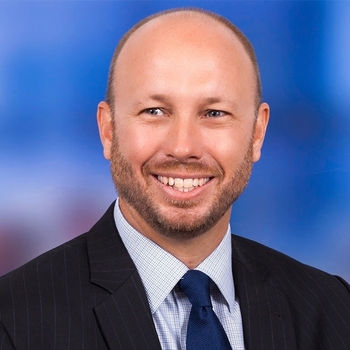 Phil is the Managing Partner of Deloitte's Canberra practice and the firm's Lead Partner for Defence.
Phil has in excess of 20 years of experience in providing assurance and advisory services throughout both Australia, the UK, Middle East and Canada and has served a range of organisations, ranging from one of Australia's most complex Federal Government Departments through to Australian listed entities, multi-national corporations and not-for-profit entities.
Phil specialises in budget development and management, costing and analysis, finance function transformation, provision of assurance services including financial statement audits, accounting advice preparation and quality assurance review of complex projects.
---
AGENDA
11:45AM - ARRIVAL / Networking
12:00PM - Welcome Remarks
12:05PM - Plated Lunch Served
12:20PM - KEYNOTE, followed by roundtable discussion
1:30PM - Closing Remarks
2:00PM - Boardroom Briefing Concludes
---

The Canadian Australian Chamber of Commerce (CACC) is a non-profit volunteer based organisation that aims to bring businesses together to facilitate strong economic and trade relationships between Canada and Australia.
Organiser of CACC CANBERRA BOARDROOM BRIEFING: Digital Transformation in Government – The Journey to Improved Citizen Experiences
The Canadian Australian Chamber of Commerce (CACC) is a not-for-profit organisation that aims to build quality business connections and facilitate a strong environment for economic trade & investment between Canada and Australia.

As a volunteer based organisation our objectives are:
To promote the development and expansion of bilateral trade & commerce. 

To promote and support investment between Canada and Australia.

To represent Canadian interests in Australia and Australian interests in Canada.

To maintain and foster a strong relationship with Canadian & Australian Government agencies in matters relating to trade, industry and commerce between the two countries.
Building Business Connections: Bringing Canada and Australia Closer Together