Cacao Ceremony - Coming Back to the Present
About this event
Cacao ceremony - Coming back to the present
Today as you enter the beautiful Riverdell retreat centre we ask you to stop and listen to the birds notice the sway of the trees as Mother Nature welcomes you with open arms.
When you arrive at the Tipi we ask that you remove your shoes and leave them at the door, enter quietly and finding your spot. Closing down your eye lids breath in deeply through your nose out through your mouth and just be in the now.
Arnda and Tarrah will open the Cacao ceremony giving you the layout of the afternoon. Then it's time for introductions and sharing.
Cacao is the food of the gods, a powerful plant medicine opening your heart centre. Allowing you to go deeper into you true desires and guiding you to connect with your true path. Opening up to a greater level of consciousness.
Letting go of the worries past or future to come back to the now in this present moment.
Arnda and Tarrah will then journey with you by using Eastern Tiebettan Singing bowls, we ask your permission to place bowls on your body and to give you quantum reiki healing if we are guided to.
Guiding you slowly back into your body you will feel aligned and at peace moving forward right now in this moment, the Present.
We will close the Cacao ceremony giving time for anyone that wishes to share.
The future is your Present
Sacred Spaces - Arnda and Tarrah ❤️
About your facilitators:
Arnda Dryden -In 1989 Arnda completed a Diploma in Remedial, Swedish and Sports massage. Arnda is also certified in Eastern Tiebettan singing bowl healing and Reiki and mindfulness meditation. Guided meditation, breathwork and shamanic fire ceremony's is also Arnda's passion. Arnda has embarked on a soul healing journey through the passages of time healing ancestral, the now and future generations. Arnda takes you on this same spiritual journey of self healing she is a conduit of spirit, love and light for all
Tarrah Prior -Tarrah has since 2014 had an ever-expanding knowledge in holistic health and spirituality. Tarrah is a certified Sound and Reiki practitioner. Tarrah has explored all aspects of the bodies. She understands the emotional body, physical body, mind body, spiritual body and the links that bind them. Through energy work, sound therapy and meditation Tarrah will guide you to connect with the bodies through expanding and connecting consciousness.
Cost $35
Presented by Sacred Spaces
17th October
2-4pm
In the Tipi & Sanctuary
For more questions please contact Riverdell on (08) 8523 1329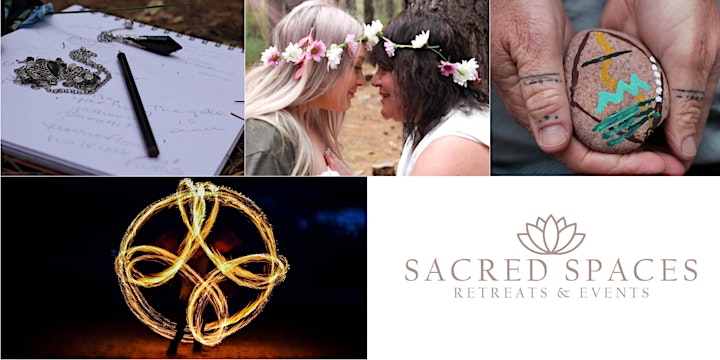 Organiser of Cacao Ceremony with Sacred Spaces
Welcome to the exciting journey of discovering your greatness! Riverdell Spiritual Centre is a workshop and retreat centre located just outside of Gawler and 40 minutes north of the Adelaide CBD. We run a range of inspiring retreats, yoga classes, workshops, sound healings and more. You can see our specality events and retreats on this page. Alternatively, if you'd like to book into one of our weekly yoga classes, please visit riverdell.punchpass.com
We can't wait to connect with you soon!