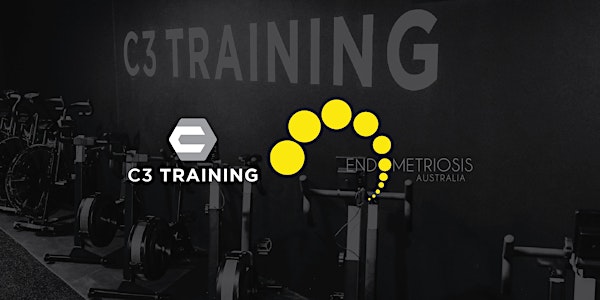 C3 X ENDOMETRIOSIS AUSTRALIA CHARITY WORKOUT
Event Information
Location
C3 Training Alexandria
42 McCauley Street
#40
Alexandria, NSW 2015
Australia
Join us for a workout at C3 Training Alexandria OR C3 Training Ramsgate to help us raise money for Endometriosis Australia.
About this event
C3 X ENDOMETRIOSIS AUSTRALIA CHARITY WORKOUT
WHERE
C3 Training Alexandria, 40/42 McCauley St, Alexandria NSW 2015
OR
C3 Training Ramsgate, 312 Rocky Point Rd, Ramsgate NSW 2217
WHAT
A fun team of 4 workout - $80 dollars per team with all money raised donated to Endometriosis Australia. Payment to be made on the day at the event.
There will be a live DJ, free coffee and food!
WHEN
You can attend a 7am, 8am or 9am workout at EITHER location. (Alexandria or Ramsgate)
To register your location, time and team, please DM our @C3.Training.Alexandria Instagram account.
WHAT TO BRING
Workout gear, drink bottle, towel
a smile
$80 for your team of 4 - payment by card preferable
FAQs
Do I have to have a team of 4? NO. Come along, make a donation, have a good time and we'll make sure you get a good sweat on.
How long will the workout be? - It'll be around 40 minutes long with each workout starting on the how. Plenty of time for free coffee and food after your workout.
Is there parking? - Alexandria has street parking and Ramsgate has parking out the back or a big carpark across the road behind the pub.
Do I have to be fit for this workout? - Absolutely everyone is welcome! The workout can be tailored to suit any fitness level.
Can I still make a donation even if I'm not working out? - Absolutely! Come along, grab a free coffee and some food and make a personal $20 donation on the day.
Date and time
Location
C3 Training Alexandria
42 McCauley Street
#40
Alexandria, NSW 2015
Australia