Description
Invisible Marketing
How do we make it easy for our communications to become selfsustaining and scalable
For CEOs of leading businesses in the region. This is a Boardroom style event, with a maximum of 16 participants to ensure engagement. This is for CEOs who seek to continually grow themselves as well as their business and who seek to connect with, and contribute to, the learning of peers.
The theme of this luncheon is Ashton Bishop from Step Change will be presenting on how to apply behavioural economics theory to your marketing:
Communications can be really frustrating. In comms, the things that often make the biggest difference aren't always obvious. In fact, they're invisible to the untrained eye.
Now we've all heard it starts with 'Why?' but sometimes why isn't enough so this session starts with 'Why?', but ends with 'Buy'.
Ashton will give you an overview of Invisible Communications, which takes you through a profound and effective three-step model that will transform your company's ability to communicate with prospects and customers alike.
We then follow with Q & A, robust discussion, questioning, sharing, learning and connecting. We ask attendees to arrive by 12 noon at the latest, lunch is provided and we close sharply at 2:15pm. Chatham House Rules apply.
Our Guest Speaker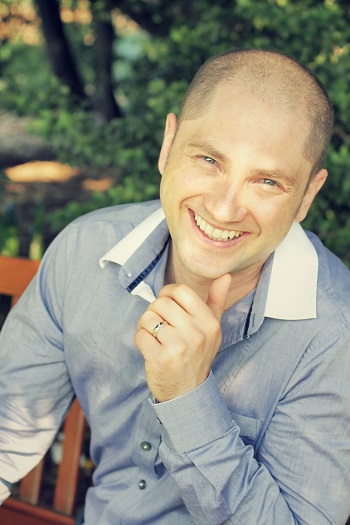 Ashton Bishop is Australia's Predatory Marketer—an expert in pinpointing how brands can grow by outsmarting their competitors.
However, his path was a somewhat unusual one. After graduating with a commerce/law degree he turned his hand to street performing, TV presenting, stand-up comedy, film directing and even literally ran away with the circus.
Fortunately Ashton eventually found his niche in marketing, where he has spent the last 14 years working internationally on some of the world's biggest brands. He's a business owner, serial entrepreneur, challenging, sometimes even controversial, but always focused on what gets results.
He's run million dollar campaigns for billion dollar brands, created Australia's first mobile app, won film awards, guest lectured at leading universities and has won Speaker of the Year for Australia's number one CEO network on multiple occasions.
Feedback from past luncheons includes:
"I thought it was a very collegial group, very open and stimulating"
"What a fantastic event. The exposure to other business minds is great!"
"Fantastic! Took some great new things into my workplace. Have engaged my team with the customer empathy mapping. Love it!"
"Excellent lunch - open discussion with like minded peers and a quality speaker and venue. Highly recommended"