Description
Do you want to be involved in a more intimate personal discussion around business? To really have a genuine opportunity to share ideas and thoughts with like minded women in a small group setting?
Then this is the event for you! Bayside Women In Business are excited to introduce Round Table sessions - your opportunity to delve into various themes and share stories and learnings in a facilitated small group of like minded business owners, all the while developing meaninful connections with them.
This month we are canvasing the only constant in business - change and how to drive that to your advantage!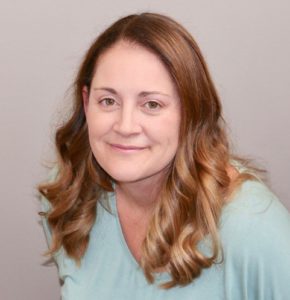 Dynamic and a naturally curious person, Nikki possesses a unique blend of experience in business, management and advisory capabilities. Nikki's background spans over 15 years of practical knowledge and experience in program, project and operational management, delivering consistently higher results for organisations. Nikki possesses a breadth of knowledge in the provision of specialist legal and policy advice, strategic planning and operational implementation in her former roles – including provision of specialist legal advice, drafting of subordinate legislation and statutory instruments and operational delivery and oversight of Australia's then largest tariff trial involving smart meters in a joint project run by Energex and Ergon Energy
Now applying this knowledge in the provision of training, coaching and facilitation of senior and executive leaders, Nikki approaches every situation with strong business acumen, considering the business culture, social environment, those key objectives sought by the person and business, and how to best assist them and activities that may impact delivery of their objectives.
Numbers are strictly limited so get in quick and secure your attendance.
We look forward to seeing you there!
Bayside Women In Business Committee
www.baysidewomeninbusiness.org
Follow Nikki in Facebook: www.facebook.com/beakynadvisory/

FAQ's
What's the refund/transfer policy?
Unfortunately, being a not for profit incorporated association, solely supported by volunteers and members contributions, the cost of refunding a ticket significantly outweighs the ticketed price. All proceeds from this event are fed back into BWIB events and services to connect, engage and empower local business. For this reason no refunds are provided, nor can tickets be transferred. We appreciate your understanding.
Disclaimer: Any presenters/speakers details are correct at the time of publishing. BWIB reserves the right to alter speakers without notice and attendees acknowledge that circumstances outside of BWIB control may impact on the ability for speakers to be available at scheduled events. BWIB regrets any inconvenience this may cause and will endeavour to find alternative speakers, but assumes no liability under these circumstances.
Keywords: Wynnum networking, Bayside Networking, Manly networking, networking events, women in business, Bayside events, Harbourside, Redlands Networking