BWIB round table discussion - Carving out space in your environment
Description
Do you want to be involved in a more intimate personal discussion around business? To really have a genuine opportunity to share ideas and thoughts with like minded women in a small group setting?
Then this is the event for you! Bayside Women In Business are excited to introduce Round Table sessions - your opportunity to delve into various themes and share stories and learnings in a facilitated small group of like minded business owners, all the while developing meaninful connections with them.
This month we explore how to carve some space out in your environment.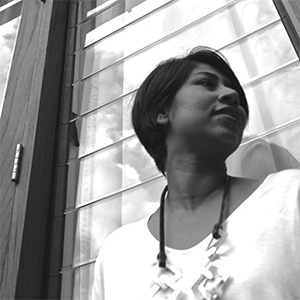 After nearly a decade of working in bigger architectural firms, I decided to move away from the larger corporates and work a more realistic beat in sync with my own design ethos and young family. I take on smaller design focused projects for which I am passionate about.
I am an Architecture graduate with experience in the healthcare, office and residential sectors. Having developed major key projects throughout Queensland for a few architectural groups over the private and public sector, I hope to bring a wealth of experience to your next project.
One of the last things Jesus said before he left the earth was that he was going to prepare a place for his disciples. Even Jesus values design and knows the importance of a well-planned space! I'm not Jesus, but how amazing! I thought of the care He would put into designing a space for each of His children, unique and perfect for them. As a designer, I strive to do the same.
Numbers are strictly limited so get in quick and secure your attendance.
We look forward to seeing you there!
Bayside Women In Business Committee
www.baysidewomeninbusiness.org
Follow Sam on Facebook: www.facebook.com/bluegiraffebuildingdesign/
FAQ's
What's the refund/transfer policy?
Unfortunately, being a not for profit incorporated association, solely supported by volunteers and members contributions, the cost of refunding a ticket significantly outweighs the ticketed price. All proceeds from this event are fed back into BWIB events and services to connect, engage and empower local business. For this reason no refunds are provided, nor can tickets be transferred. We appreciate your understanding.
Disclaimer: Any presenters/speakers details are correct at the time of publishing. BWIB reserves the right to alter speakers without notice and attendees acknowledge that circumstances outside of BWIB control may impact on the ability for speakers to be available at scheduled events. BWIB regrets any inconvenience this may cause and will endeavour to find alternative speakers, but assumes no liability under these circumstances.
Keywords: Wynnum networking, Bayside Networking, Manly networking, networking events, women in business, Bayside events, Harbourside, Redlands Networking