BWIB Expo: Terri Cooper - Help! I Need a Grant...Support and yes...help net...
Description
Terri Cooper will be running Workshop 1 at the Bayside Women In Business Biz Expo & Family Fun Day.
Topic: "Help! I Need a Grant...Support...and yes...help networking" What's Available and Where to find it.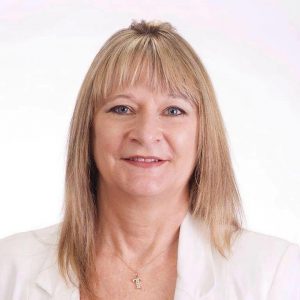 As Small Business Liaison Manager for the Brisbane City Council and Brisbane Marketing (the Economic Development Board for Brisbane), Terri Cooper's role is to make a range of initiatives, events and programs for Brisbane's small and micro businesses more visible, accessible and useful to the Brisbane small business community as well as showcasing some of Brisbane's small business success stories.
Terri will be guest speaking at the BWIB "Biz Expo & Family Fun Day" at the Royal Queensland Yacht Squadron on Saturday, May 26. Terri will be the first speaker of the day at 9 am for Workshop # 1 "Help I need a grant … support … and yes networking. What's available and where to find it." Entry is free to the event but bookings for guest speakers are essential.
For full bio: http://www.linkedin.com/in/terricoopernetworking
Connect:
www.terrycooper.com.au
FAQ's
What's the refund/transfer policy?
Unfortunately, being a not for profit incorporated association, solely supported by volunteers and members contributions, the cost of refunding a ticket significantly outweighs the ticketed price. All proceeds from this event are fed back into BWIB events and services to connect, engage and empower local business. For this reason no refunds are provided, nor can tickets be transferred. We appreciate your understanding.
Disclaimer: Any presenters/speakers details are correct at the time of publishing. BWIB reserves the right to cancel events or alter speakers without notice and attendees acknowledge that circumstances outside of BWIB control may impact on the ability for speakers to be available at scheduled events. BWIB regrets any inconvenience this may cause and where possible, will endeavour to find alternative speakers, but assumes no liability under these circumstances.
Keywords: Network Groups, Brisbane Bayside, Harbourside, Redlands, Brisbane South, Women in Business, Networking Events, Wynnum, Manly