BWA Focus Group - Perth WA

Wednesday, 6 March 2019 from 9:30 am to 11:30 am (AWST)
Event Details
MEMBERS ONLY Q & A Focus Group - PERTH WA
"Sharing business challenges with a support group in a safe environment"
Join BWA Premium Member Susan Lam and bring your challenges to the table.
Susan is one of the owners and Director of Mi Casa Property Boutique.  Her experience will be shared amongst the group and you will have the opportunity to be involved in supporting each other for a powerful 2 hours of problem-solving.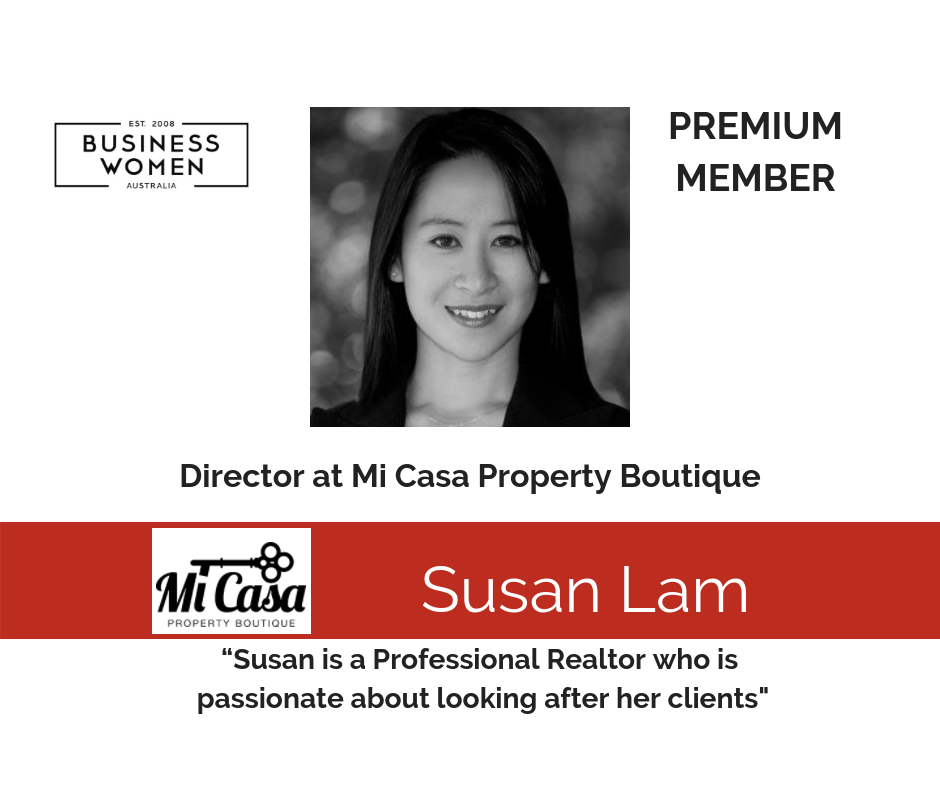 The morning session will be about
problem-solving
connection
open discussions
networking
Chatham house rules apply so if you have a challenge, problem or opportunity that you would like this peer-to-peer collective to discuss and help you out with, book your spot at the boardroom table today.
Business Women Australia is focused on four areas of development;
Leadership
Business Improvement
Personal Growth
Influence and Profile
Save This Event
Organiser
Business Women Australia is a national collective of leading women across professions, sectors and states.  
Be collaborate to deliver opportunities and experiences that help women in business achieve their goals, build communities of influence and make a real impact.
 "Together we can achieve so much more"
TESTIMONIALS
"PERSONAL l PROFESSIONAL l COLLECTIVE"
I have been a member of Business Women Australia since first speaking on a panel at one of their fabulous flagship events.  I've encouraged my Co-Directors and employees at Mi Casa Property Boutique to join too as it is such a supportive, professional collective of women in business.  I love the fact that it attracts high-level women from all sectors and professions. and I've enjoyed emceeing for BWA events.  Attending the boardroom banters and Circles has been good to tap into the expertise of specialists. As an owner of three busy companies, I cannot stress how important it is to expand your network and develop close relationships with like-minded people. The Soiree has been the best event this year I have to say – champagne, oysters, and great friends – it doesn't get better than that!
Sue Pember - Mi Casa Property Boutique

"OPPORTUNITIES TO FLOURISH"
Being a part of BWA has been enriching and a lot of fun, it is an asset to have so many genuine connections and conversations with other female entrepreneurs that are also on the journey of female leadership and business ownership. BWA has provided opportunities for me to establish many personal and professional relationships that have influenced the way I do business. I look at BWA as a magnet that attracts the modern business women and then offers her resources, and opportunities to flourish within a thriving community. I am grateful to be part of a team of women who genuinely care and contribute to each other's success. I am proud to be a member of BWA, a collective of women who walk their talk.