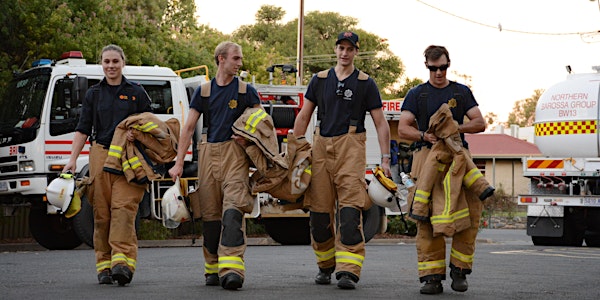 Businesses and Volunteers Supporting Emergency Services
Event Information
Location
The Vine Inn
The Vine Inn-Nurioopta
14-22 Murray Street
Nurioopta, SA 5355
Australia
Description
Businesses and Volunteers supporting Emergency Services
What is the capacity of your business to support Emergency Services volunteers?
What can you do to support volunteers?
What support does your Business need?
Please join us for a discussion about how businesses can partner in supporting CFS (Country Fire Service), SES (State Emergency Service) and SAAS (South Australia Ambulance Service) volunteers.
The session will bring together business leaders from across the region to:
Discuss the future challenges facing volunteerism in response to population changes, and the availability of our community to volunteer.

Discuss the risks to our communities if we don't have volunteers to undertake Emergency Service, and

Explore the opportunities for greater collaboration in Emergency Services sector.
A short presentation will be given by Helen Smith, Senior Project Officer (SAFECOM) for Emergency Services Business Network Finger food and wine will be available for attendees.
Come and find out more on how you can support your Community.
This Event has been organised by SAFECOM, in collaboration with RDABarossa,Gawler,Light and Adelaide Plains.




Date and time
Location
The Vine Inn
The Vine Inn-Nurioopta
14-22 Murray Street
Nurioopta, SA 5355
Australia