"you are the sum of the 5 people you spend the most time with." Learn how to find the right people at our panel discussion networking event.
About this event
We all know the saying, "you are the sum of the 5 people you spend the most time with."
But are you spending time with the right people? AND, do you have the right support team around you for all areas of your life: friendship, health, mindset, business, money… and dare we say... love.
Who is your go to person when you need a kick in the proverbial to start that damn business (the girl who texts you to say - did you just put a facebook ad up yet!?!).
Who checks in on you and knows by the tone of your voice straight away that no, you are not "fine", and comes to your house to pick you up for a catchup over bakery goods and piping hot tea.
Who is your financial advisor - is this a boring question? Yes. But before you think "yawn", this is the person who helps you look after your money. The stuff that allows you to eat, and live in a house with a hard, non-tent-like roof.
What about your Dr? And is your gym the right "fit"?
The list goes on.
This event will help you focus on getting your support team right… if not much better.
In this interactive workshop with special panel guests, hosted by EPIC Co-founders Sarah Thompson (communications expert, coach and consultant) and Bronwyn Kidd (business founder, entrepreneur and coach) we'll share these tips, interview style in a fabulous evening event.
You'll learn:
Ways to know if your close friendship circle is supporting you in the right way
How to decide the kind of friends you need
How to move on from friendships with elegance and love and kindness
How to vet and choose your service team: from your GP to your personal trainer
How to create space for new friends, business accountability buddies and mentors
The importance of mentors - how to reach out, and how to get mentoring for free
You'll leave with:
A beautiful workbook filled with a plan of action on how to get your team right, now… and for 2022 and beyond!
A list of contacts for your very own potential new support crew
Your first email reachout to someone who inspires you, done and sent, with guidance and help!
New friends to help inspire and expand you
Other bonuses (all included in your ticket price):
Champagne, wine & gorgeous platters
Your own workbook to create your new support team
Actions already completed towards feeling more supported and getting the right people in place
Beautiful goodie bag from our sponsors
A spark of confidence and a spring in your step
15% off for you and a friend to attend the next EPIC event
Proceeds from this event will go to Médecins Sans Frontières (Doctors Without Borders), an independent international medical humanitarian organisation which (among many other projects worldwide) is assisting refugees fleeing Afghanistan, and women and children now living under the Taliban regime in that country. Learn more here: https://msf.org.au/article/stories-patients-staff/afghanistan-support-women-and-children-facing-conflict-and-poverty
Come, make Friday the 29th of October a knock-off drink to remember, at the Battery Point Hall, from 6pm. Tickets are limited.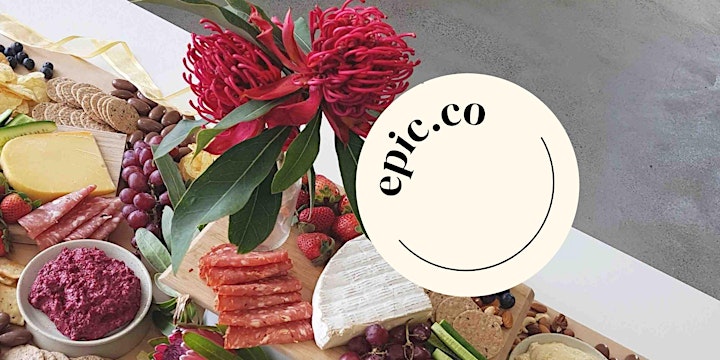 Organiser of Business Women Networking: THE LIFE-SHIFTING ART OF CREATING A NEW TRIBE