Event Information
Refund Policy
Refunds up to 7 days before event
Description
Are you looking for a Board role but don't know where to start?
Board Directors provide leadership and strategic input to an organisation's goals and objectives. The contributions to the boardroom, depend on your skills, experience and value. Learn about the role of a Director and the board recruitment process so you can position yourself for the right Board for you. Learn how to identify the expertise and experience you have that is transferable to the boardroom, that will help you access the right role where you can be effective and make a difference.
This workshop has been developed to help women meet their Board aspirations - whether it is your first or subsequent role. With the guidance of experienced Director and Chair, Maree Gooch of Belay Consulting, you will leave with great takeaways including:
- Identifying your strengths and value to align with a Board role.
- The roles and responsibilities of directorship.
- Search and seek - strategies to uncover board roles and how to position and apply.
- You and your "leadership brand."
This Workshop is a practical, strategic and interactive session and designed for ambitious women who are thinking about or already on a board and looking for their next role. If you are looking for strategic and realistic guideline tap into the experience and expertise of Maree Gooch who will share her insights as a Board Director and Chair.
Emerging leaders and aspiring Board Directors keen to take on roles with private companies, not-for-profits, family businesses, social enterprises, government agencies and corporations, will gain an understanding of the considerations and pathway to being on a Board.
> Facilitated so that participants will have the value of working together and tapping into the collective wisdom in the room.
> Designed and developed by Maree Gooch, an experienced Board Director and Chair.
This non-accredited program is pragmatic and designed for hand's-on knowledge transfer based on the experience of genuine board directors.
Being connected to Business Women Australia provides exciting opportunities to mix with a wide cross section of influential female leaders in business, government and the professions. Our calendar of events is developed for ongoing professional, personal and business development.
INVESTMENT
BWA Current Members (all levels) special offer $150 per person
Non-Member & Guest - $250 per person
Special Non-Members Offer to become a Member:
$480 includes 1 Year Classic Membership to BWA

$1,150 includes 1 Year Premium Membership to BWA
ABOUT OUR DIAMOND FACILITATOR: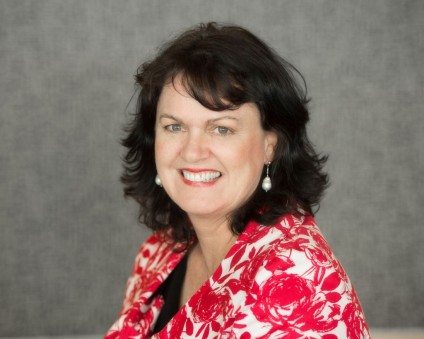 Maree Gooch is a Diamond member and Growth Services partner of Business Women Australia. As a business leader she creates value wherever she goes. Maree is the founder and principal of Belay Consulting and is a highly sought-after facilitator, business coach and adviser. She is known for her ability to analyse and explain complicated business concepts, while guiding practical programs that achieve results. Her knowledge comes from holding numerous key managerial portfolios including Company Director, Project Manager and Strategy Manager across business, tourism, finance, agriculture, government and exporting. Maree is on the Board of the Peel Development Commission, is Chairman with an equity shareholding of CRISP Wireless - a WA tech-based start-up in the communications space, represents WA on two national not for profit boards and has chaired 26 organisations in the past 28 years. She holds an Executive MBA (UWA) and a Certificate IV in Training and Assessment.
BECOME A MEMBER TODAY and enjoy professional develpment and business growth benefits and discounts to our events while you connect with members of our influential national community.
REQUEST AN INVOICE - EMAIL jennifer@businesswomenaustralia.com.au
Date and Time
Location
Refund Policy
Refunds up to 7 days before event