Description
Join us to celebrate the launch of Y.hub's Business Spark initiative, to help build better businesses in and around Yanchep.
We are excited to kick off Business Spark with the Entrepreneur Workshop Series. Developed in partnership with Spacecubed and Skills of the Modern Age, this program will equip current and prospective innovators with the skills needed to work and compete in the modern economy.
Local Startup Showcase - Tuesday 21st August 2018
Learn about some of the startup success stories happening right here in our own Western Australian backyard
8:30am - 5:00pm: Coworking space open (Optional, try our fibre internet and coffee for free!)
6:00pm - 6:30pm: Arrival, drinks and networking
6:30pm - 7:15pm: Business Spark launch, guest speaker Hon. John Quigley MLA. Startup showcase & panel discussion.
7:15pm - 8:00pm: Drinks, nibbles and networking

Next event - Best practice digital marketing for small business: Digital marketing tools, Saturday 8th September
---
About Sharon and SEQTA -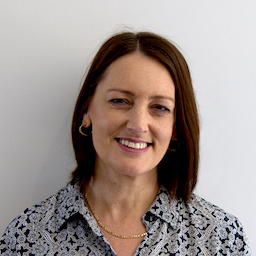 SEQTA was started in 2006 at the kitchen table by husband and wife team Grant and Sharon Grosser. In January 2017 SEQTA Software was acquired by Education Horizons Group. Under the EHG umbrella, SEQTA is part of the largest wholly-Australian owned K-12 school education software business in the country.

Prior to co-founding SEQTA with Grant, Sharon was a secondary English teacher. A self-confessed late adopter of technology, she nonetheless shared Grant's belief that the teaching profession deserved the best industry specific software technology could deliver.
Sharon was pivotal in SEQTA's growth from kitchen table start up to thriving business. Depending on the needs of the company she has undertaken a variety of roles including Operations Director, CEO, and Director of People and Culture. Her entrepreneurial success was most recently acknowledged when she and Grant were named Western Region Winners in the 2016 EY Entrepreneur of the Year awards.
By the end of 2015 SEQTA was sufficiently resourced and mature to allow Sharon to step back from the day-to-day running of the business. She now divides her time between coordinating SEQTA's Innovation program and assisting the Perth Startup community through mentoring and advocacy.

---

About Tom and udrew -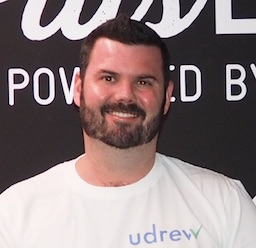 As a participant of the Plus Eight accelerator program and winner of the Wanneroo Business Awards 2017 Innovator of the year, Tom has applied construction, engineering and geotechnical expertise to bring the building planning and approvals process into the digital age.
udrew is a highly innovative cloud platform for home owners and contractors. Without any technical skill needed, it is now possible to design, engineer and manage your own custom-building project from start to finish. The result - 70% lower cost and instant council approvals for small construction projects.
---
About Ishaan and Air Wings Watches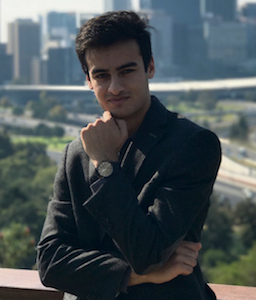 Ishaan has led the way for the local Yanchep startup community with his Brand, Air Wings Watches. Ishaan started this brand whilst attending high school in 2016. His passion for aviation and keen eye for functional design has led to the development of a premium watch brand with a loyal following. Ishaan attributes much of his success to cohesive product design and marketing strategies. Ishaan's venture through Air Wings has lead him to meeting some amazing people in the local Yanchep and surrounding community. Eager to pass on his knowledge and inspire others to do the same, he has sponsored many events and education facilities to promote Aviation and Young Entrepreneurship amongst the younger generations.
---