Description
Create your success in business. Start at Gold Coast Libraries.
cityofgoldcoast.com.au/createyoursuccess
Most artists spend years working on their craft but when it comes to 'selling' art they feel lost. Join Nancy Donaldson, co-founder of Art Lovers Australia, one of Australia's largest online galleries, for insights into selling art online.
Building an audience
Pricing your work
Working with galleries
Essential social media for artists
Favourite apps for Artists
Art Lovers Australia - Following our hearts
"When people ask why we started Art Lovers Australia, it feels overwhelming to explain how a lifetime of loving art; creating, teaching, exhibiting and gallery visits lead to Art Lovers. We knew so many phenomenal artists that just weren't being seen – traditional galleries, understandably, could only support a limited number of artists and the rest just weren't getting exposure.
After my father's death, I kept hearing in my head "get on with it" and so our gallery dreams were fast tracked, being breathed into existence (no that makes it sound too easy … perhaps 'birthed' better captures the process of intensity and hard work in our labour of love).
Our online gallery allows us to support a huge number of emerging and mid career artists. And every day we are discovering new talent to share with other Art Lovers.
Art Lovers Australia is based on our shared love of Art and our genuine desire to see artists thrive." Nancy Donaldson, co-founder Art Lovers Australia.
This project has received financial assistance from the Queensland Government through State Library of Queensland.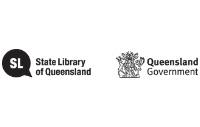 Council of the City of Gold Coast (Council) is collecting your personal information to update and maintain Council's customer information records and so we may contact you. Your registration for these events through Eventbrite is voluntary. By registering for this event you agree to Eventbrite's Terms of Service. Council will manage your information according to the Information Privacy Act 2009 (Qld). Except as described above, your personal details will not be given to any other person or agency external to Council without your consent unless required or authorised by law.