Description
Create your success at Gold Coast Libraries with our Start me up - Business skills series of free practical workshops.
Discover how to use email marketing to grow your business with Natalie Carosi - Managing Director at Lemon Tree Marketing
With the right approach email marketing can be an effective B2B (business-to-business) and eCommerce marketing tool. In this interactive workshop we'll cover topics such as how to approach planning your email schedule and content, how to grow your email database and how to implement automation. We'll also delve into some effective strategies to help captivate your audience from the get-go and craft better emails that convert your customers. BYO Device.
One lucky attendee will win a 1-hour consultation prize! (Prize will be drawn on the night).
Natalie is a marketing guru with a passion for marketing strategy and an excellent knowledge of business. After completing a Psychology Degree and a Master of Business Marketing, Nat spent the earlier days of her career working for global advertising agency Ogilvy and as a Marketing Manager for several businesses before founding Lemon Tree Marketing in 2012. As a self-professed marketing geek, Nat gets excited about finding new and clever ways to market businesses and loves seeing the results of her team's work.
Register now or phone 5581 7230 to book your free ticket. Spaces are limited.
This project has received financial assistance from the Queensland Government through State Library of Queensland.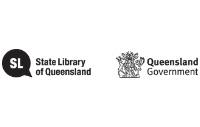 Council of the City of Gold Coast (Council) is collecting your personal information to update and maintain Council's customer information records and so we may contact you. Your registration for these events through Eventbrite is voluntary. By registering for this event you agree to Eventbrite's Terms of Service. Council will manage your information according to the Information Privacy Act 2009 (Qld). Except as described above, your personal details will not be given to any other person or agency external to Council without your consent unless required or authorised by law.