Event Information
Location
Servcorp Adelaide
Level 30, Westpac House
91 King William Street
Adelaide, 5000
Australia
Description
Business Networking Adelaide
Servcorp Business Shorts
.


If you're up for a free night of learning, networking, canapés & drinks then you'll love this Business Shorts event in Adelaide. Bring your cards and meet other business owners, entrepreneurs and professionals in a relaxed environment. This is a stand up style event with time for networking before and after the guest speaker. Come along and expand your network!

Date: Tuesday, 12th November 2013
Location: Servcorp, Level 30, Westpac House, 91 King William Street, Adelaide 5000
Time: Networking 5:30pm. Presentation at 6.00pm
Price: FREE | inc. 1 drink & canapés.
Speaker: Peter Daniels, Lead Australia
Special Guests: Callum Hann @callumskitchen (Masterchef series 2) and Themis Chryssidis @ThemisAPD from Sprout cooking will do a brief cooking demonstration on the night.
TOPIC: How to Make 2014 Your Most Successful Year Yet!

Peter will cover the following points
• How to clarify your most important personal and work goals for 2014
• Living on "purpose"
• Having more fun and less stress
• How to improve your energy level for 2014
• The basics of developing a 2014 'theme' or focus
• How to find an extra month a year....... and what to do with it
• An overview of what a productive year looks like
• How to develop your strengths
• Making 2014 an enjoyable, positive and memorable year!
Have your questions ready, bring a guest along with your business cards and enjoy lots of networking over drinks and canapés.
Door Prizes: Attend for your chance to win a fantastic door prize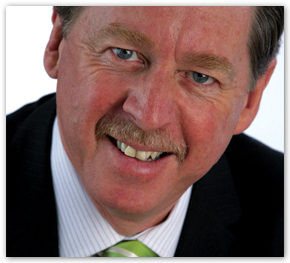 Servcorp Business Shorts provides an information evening and a local networking opportunity for like-minded business professionals in Adelaide.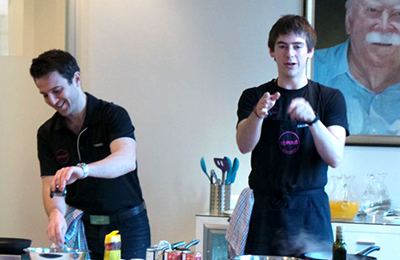 SPECIAL GUESTS

Callum Hann (Masterchef series 2)
and Themis Chryssidis
from Sprout cooking will
do a brief cooking
demonstration of horderves
on the night.
About the speaker
Peter's career began in Sales being the second youngest person to get a Real Estate Sales license in South Australia, and selling at age 18. He joined his father's company (Peter Daniels Real Estate) on commission only, and was there for 13 years.
He became part owner of the business; and was managing the sales team when his own sales productivity "peaked" with 128 homes sold in one year……. without working Sundays. The business expanded to Singapore and Hong Kong, and developed the biggest rental register in South Australia.
At 32 years of age Peter wanted a new challenge and joined a training company called Leadership Management Australia, represented in over 60 countries. During his 15 years there, he became their top producer in Australia, number 2 in sales worldwide, and won numerous sales and service awards.
At 46 Peter started to focus on sales education and began writing Australian Sales and coaching programs. Peter now works with small to medium enterprises through to larger businesses. Clients inc: CBA, ANZ, Woodhead International and RM Williams. He specialises in improving bottom-line results.
It's been said of Peter "either listen to and apply what he has got to say about sales, or ignore it, and fail gracefully" www.leadaustralia.com.au
Event Partners

Date and time
Location
Servcorp Adelaide
Level 30, Westpac House
91 King William Street
Adelaide, 5000
Australia
Organizer of Business Shorts Networking | Adelaide | Peter Daniels | Nov
Servcorp | The World's Finest Serviced Offices, Virtual Offices, Coworking Spaces and Community
160+ locations around the world.
www.servcorp.com.au | www.servcorp.co.nz
To be added to the Servcorp event invite list, and to receive Servcorp updates directly send an email to marketing.oceania@servcorp.com.au.
Be sure to include your full details, including the city you reside in so you will receive relevant events for your region.
To enquire about becoming an event partner and contributing a door prize or an item for our gift bags, send an email to marketing.oceania@servcorp.com.au.