Description
GET IDEAS, ACCOUNTABILITY, CONFIDENTIALITY AND SUPPORT FROM YOUR OWN ADVISORY BOARD!
NEXT bob GROUP BOARD MEETING DETAILS:
Friday October 27th From 8.00 am until 12 noon

Business Owners, we are so confident that you will be impressed with the Business Owners Board (bob) advisory board process, that we are offering a month's membership including monthly board meeting and personalised business assessment, "on us". That's right! At no cost to you except for your time!
Our expert guest speaker for this month is Daniel O'Connor, business mentor, coach, author and commercialisation consultant.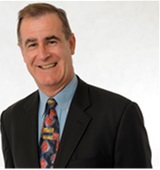 Daniel has spent 30 years in the commercialization of intellectual property and has worked with R&D teams across Asia, North America and Australia. He is the Consultant Principal of the on-line coaching and mentoring group Incubate IP. Daniel is a member of the UN Task Force on Innovation and Competitiveness and has created a collection of video-based learning packages for inventors and R&D team leaders, who need greater traction and focus with their commercialization projects.

Daniel likes to get practical, so expect a lot of information in this presentation with examples, war stories and ideas you can use right away. There will be plenty of time for discussion and Q&A .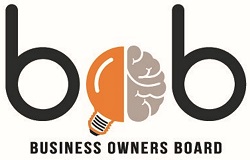 Business owners, register to come along and invest your time at a 'bob' advisory board meeting and get some ideas and takeaways. It will surprise you how much you can get out of each session! You will also get to learn about 'bob' groups and how they can help you and your business get to new heights!
Over many years of facilitating business owner groups, Alan and I have seen some amazing financial gains and growth for businesses because they implemented an idea that came out of their group. Something they would never have done otherwise. That is the power of a well facilitated and structured business advisory board process.
With many heads working on your business and with input from experts and experienced business owners you can really take your business wherever you want to!
SCROLL TO THE TOP AND REGISTER TODAY TO ATTEND A COMPLIMENTARY bob BOARD MEETING – OR CONTACT US FOR MORE INFORMATION.