Description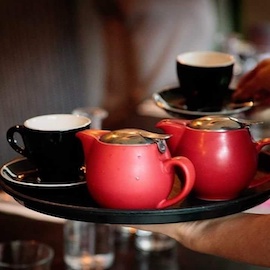 COFFEE MORNING
We are the people who gather to learn and share the things we love to do the most. Don't just think about it. Don't just talk about it. It's time to start doing more of what you love.
What we are about - Calling all local business men, women and any newcomers to the Northern Rivers if you want to meet other like- minded men and women. You may also be a Mum, not currently working that is just looking to connect and relax.
Food and Beverages are not included but can be purchased directly from the cafe.
View all upcoming Byron and Beyond Networking events!

Organiser of Business Networking Coffee Morning - 8th. November 2018
Byron and Beyond Business Networking group is an integral part of the Northern Rivers business landscape and contributes enormously to entrepreneurial and business growth in the region. 
From humble beginnings in Bangalow in 2009, we have enjoyed a natural membership growth and geographic expansion to now include members from all areas of business throughout the region.
We are known for our warm welcome, and we meet at amazing restaurants in each town to enjoy top quality food, content and connections. 
It's a small and enjoyable investment in your personal and professional development.