Description
---
Understand the key legal issues associated with setting up and running a business. You will explore which legal structure is best for you, managing the legal issues in your business, what is intellectual property and how it makes your business valuable, and quick tips on legal issues to avoid.
Learning outcomes:
Better understand structural issues and governance.
Learn how to separate the individual from the company.
Understand intellectual property.
This workshop will be delivered online via Zoom. You will receive the link 48 hours prior to the workshop's start time.
Attendees will be awarded a digital Certificate of Attendance.
For ACU students
Did you know this workshop can count towards your ACU Leadership Program Certificate? More information about the Leading With Impact Program can be found here:
https://www.studentportal.acu.edu.au/discoveru/community/student-leadership-opportunities/leadership-program--leading-with-impact/leadership-framework
More information about the specific Tier 1 Bronze level activities offered by ACU Collaborate Plus is available at the following link:
https://www.studentportal.acu.edu.au/acuinfo/cao/collaborate-plus
About the presenter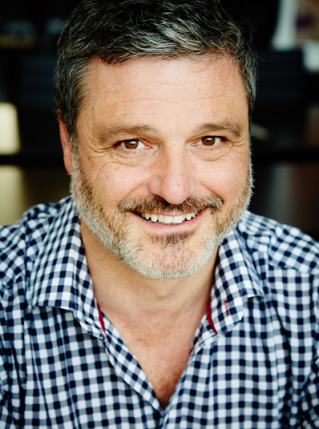 Mike Pym is the CEO of Gordian Lawyers, a law firm specialising in technology law, commercial law, privacy and start ups. Mike has been practising IT law for more than 30 years.
Prior to establishing Gordian Lawyers in 2006, Mike was Head of the Technology Group at one of the largest Australian law firms, and before that he had a number of roles as senior in-house counsel for global IT companies in Europe and Australia.
Mike's clients include global ICT companies, ASX listed companies, as well as start ups, IT SMEs, Universities and Government Agencies.
Mike is deeply involved in the peak national IT industry association in Australia, the Australian Information Industry Association, where he was elected a Director of the National Board 2012-2018, and was elected to be Deputy Chair of the National Board during 2016-2018.
---
About the program
The Launch Plus Incubator Program is a series of workshops hosted by ACU Collaborate Plus, Australian Catholic University's entrepreneurship and innovation hub.
The series is designed to take you on a journey through the key stages of starting a business, or simply further your entrepreneurial skills to take advantage of future opportunities. Attend the full program for maximum benefits or choose specific workshops relevant to you and your aspirations.
Workshop topics include:
design thinking
developing and testing your business idea
identifying your target market
strting a side-hustle in a recession
business legal basics
digital marketing
setting up an online store.
Find event details for all workshops.
---
Supported by the NSW Government Boosting Business Innovation Program.