Description
NBN Rollout... Your Business Obligations to avoid Disruption
Australian Businesses will be affected by the significant changes happening in communications technology when transitioning to the National Broadband Network (NBN) and the impending forced disconnection of ISDN.

You need to take action or face the ultimate disruption – disconnection of your business services!
In this breakfast session we will discuss the NBN rollout, the significant benefits NBN can bring to your business, and the good news that is often overshadowed by the horror stories of migrations gone wrong.
We will cover what you need to know and do to get the best NBN experience and how to avoid the pitfalls.

Knowing the disconnection time-frames and key dates is CRITICAL!
There is a hard cut-off date for special business services and your business will be disconnected unless you act within the NBN time-frames.

What does the forced disconnection of ISDN mean for your business?
We address some of the myths and fake news, answering common questions;
Can I keep my existing phone system?
Can I keep my existing phone numbers?
Will there be a service disruption to my business?
What are the alternative options to replace ISDN and special business services that will assist in leap-frogging existing technology, allowing you to gain better functionality and lower communications costs?!
Receive access to the Acumentous nbn Migration Checklist and the Acumentous ISDN Transition Guide on the day.
You need to act now. Ensure your business survives the NBN rollout!
---
Guest Speaker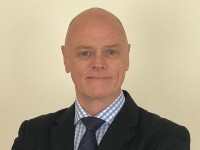 Philip Hayes
Director, Acumentous
nbn™ Business Accredited Advisor
Philip is passionate about creativity, innovation and the ever-changing ICT industry.
With 25+ years experience in Marketing, Business Development and Channel Management in the communications industry in Australia, in the UK and in the Asia Pacific region, Philip has worked with leading vendors, integrators and telcos.
Philip's expertise in bringing new technologies to market and witnessing some of the most profound changes in the way we work, think and act provides him with an important insight into the future of Business and its relationship with emerging communications technologies.
Philip holds an MBA from RMIT, is a Fellow of the Australian Marketing Institute and a nbn™ Business Accredited Advisor. More information
​Acumentous is a communications consultancy firm based in Melbourne.
Business Information Series brought to you in collaboration with