Description
Come and meet the people who every week help future business successes like you through a business growth process that gets your business off to a great start and also paves the path for amazing long-term results.

Challenge the experts on stage with your particular problem. Where are you stuck? What are you looking for? Why is success evading you? What's the big break youre seeking.
In many ways we see people with significant experience from large organisations having the capability to launch businesses with all the odds working in their favour. Managerial experience, negotiating skills, competitive environment.
On this evening we're lifting the veil to show you exactly what you've been missing. What you need to do to avoid the same pitfalls everybody else seem to fall into.
We'll also bring a couple of success stories on stage so you can hear it from people just like you.
Come and learn from the experts who can teach you that it's not a matter of getting just a few things right. There are literally 100+ important success factors and chances are you don't know most of them.
Not only will you be able to meet these experts face to face, you will also find out what are the right next steps for you to take to get your business off to the right start it needs and you deserve. No matter the size of the empire your'e building!

What is the format of the event?
First off a solid dose of learning: We show you what to do. The journey ahead. Why most businesses never succeed. How to leverage your special advantages.
Next: Food, drinks and Networking. In a room full of entrepreneurially minded people you never know who you'll meet. Your next investor or your next collaborator? That's entirely up to you, but we will do our best to ensure you get introduced to the right people on the night.
Finally: The Panel. All those questions you've been searching for answers. Never quite sure who you can trust in the constantly shifting landscape of early stage business? We bring on stage some of the best, that you know you can rely on. Be brave and bring your toughest question to the panel--they like a challenge!

Who is on the panel and available for questions?
The Serial Entrepreneur. What does it take to keep launching new businesses. What does it take to understand which ones to keep, which ones to throw? What's the secret to launching with success with almost no investments required?
The Big Exit. What would you ask somebody who has already had a big exit? Why would he go right back and start another business? Learn first-hand how tough it can be to drive a business to big success and an exit.
The Super Mentor. Imagine working with somebody who has an enviable track record of having 100% of the people who come on his program achieve the success and outcomes they want. Is that what you want for yourself?
The Secret sauce. It's not just what you know, but who you know. Meet one of Australia's top connectors. We can't reveal his identity yet—but you won't be disappointed.
The Professional Adviser.

Understand what numbers you show to get success. Get guidance on what works in your industry. Forecasting. Business is a numbers game, here's somebody who knows the game from the inside.
Please scroll down for full details on speakers / panelists

Panel Members and Speakers





Are you certain you will get your business to take off with great success? If not, come along and start the path to certainty!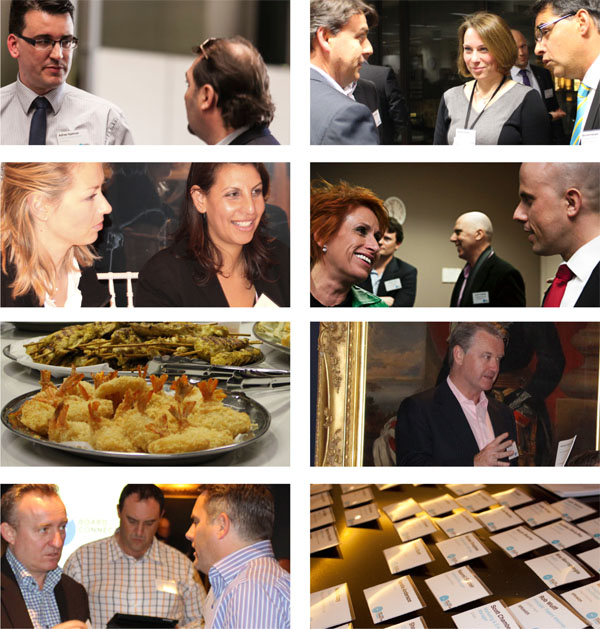 FAQs
What is the refund policy?
You can cancel your booking up to 5 business days before an event and your ticket will be fully refunded. As this is the normal cut-off for organising catering and other event details, no refunds are possible after that point.
Do I have to bring my printed ticket to the event?
You can bring your printed ticket or install the Eventbrite app on your smartphone
What's the dress code?
Business casual is normal - most people come straight from work so whatever you wear professionally is fine.
Should I bring business cards?
Are you serious? You never know who you'll be meeting at an event like this!
Organiser of Business Growth Success 2016 [MEL]
Catapult helps business owners grow to success. Through our unique 7-step model, backed by 20 years of road-testing, and fitted with a crew of highly experienced super-coaches who are keen to think outside the box... nothing is left to chance. We take you from getting Ready to Launch, through growing and scaling, increasing revenue and improving profits through significant capital raises and beyond. 
Catapult also helps investors find investible opportunities that have been selected and matured by us to deliver the highest possible returns to investors.
We work with a strong set of collaboration partners like include Hicksons, Armstrong Dawson, Tank Stream Labs, AWS and many others, along with investors, investment funds, boutique banks and overseas funds managers and investors.