Business Clean Up With A Twist
About this event
We are planning to celebrate the World Environment Day with a Business Clean Up With A Twist. It's never been more important to make a difference. Come and join the Telstra Business Technology team, All Green Nursery team and Beach Patrol 3030 for a community based environmental event that will help to protect and conserve our local environment.
There will be a clean up activity for 45 minutes, tree planting and refreshment to follow.
All locals, school groups, community groups and businesses of all sizes are open to register.
For more information or donation to Clean Up Australia, please visit:
https://www.cleanupaustraliaday.org.au/fundraisers/lucianamanrique/telstra-business-technology-centre
Privacy Collection Statement
Your personal information is being collected by Telstra Business Technology Centre Melbourne North West (TBTCMNW) to register your attendance for the Business Clean Up With a Twist being promoted as part of City Green Living Series Community Events .Your personal information will be used by TBTCMNW to communicate with you and email you event reminders and obtaining your feedback on the event. Any personal information you submit when registering will be stored and processed by TBTCMNW in accordance with their privacy policy.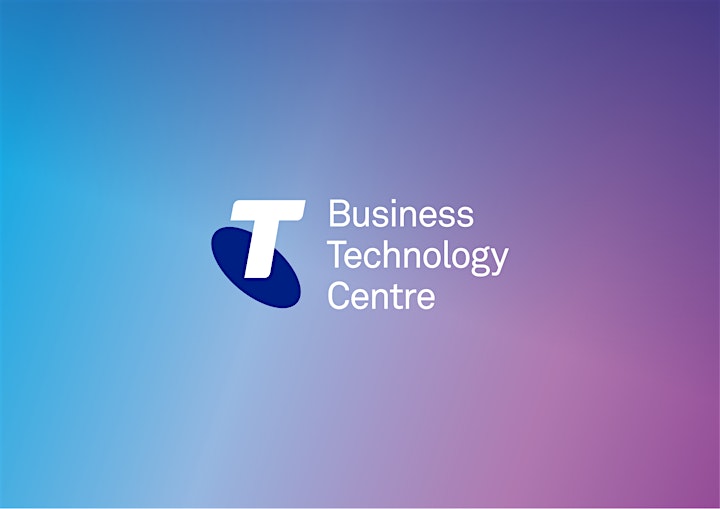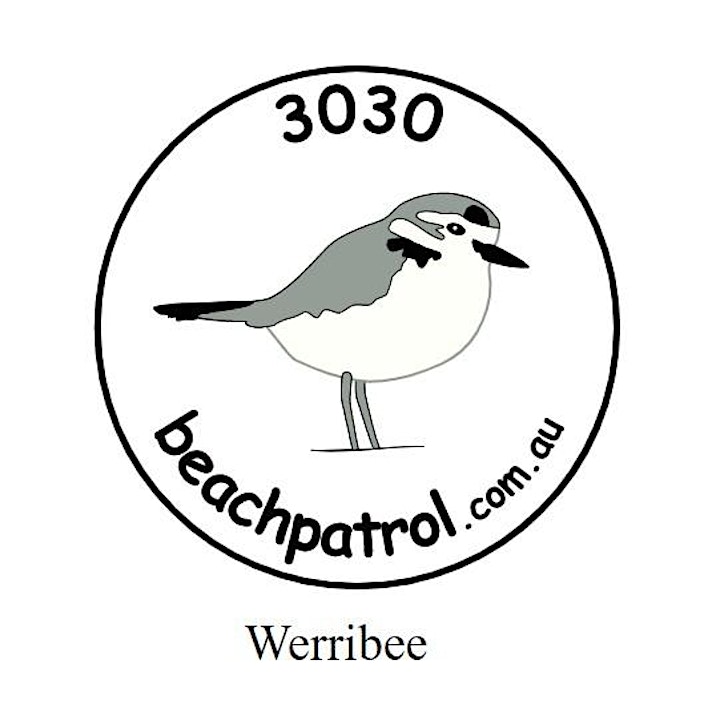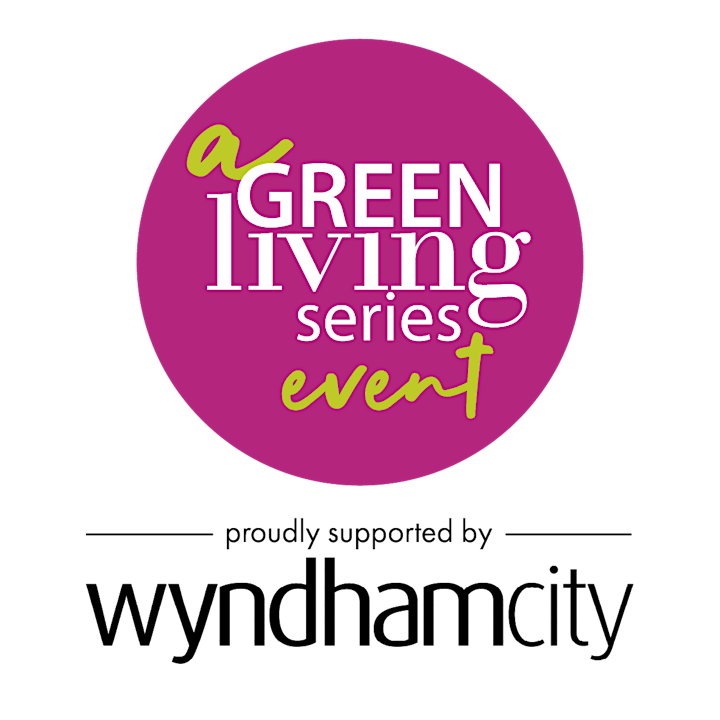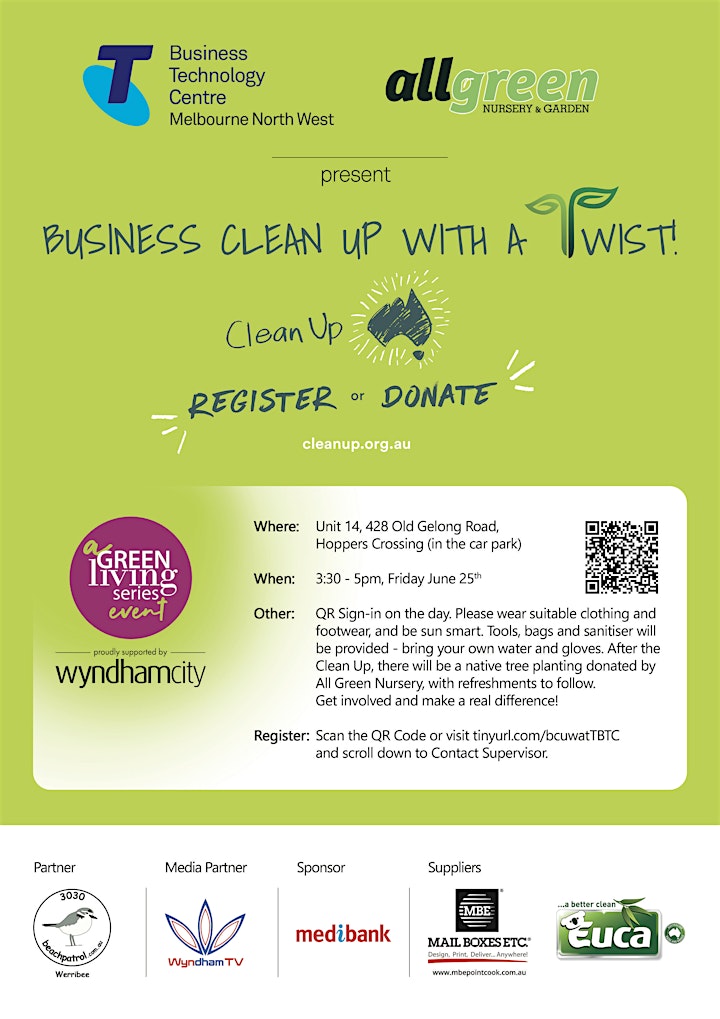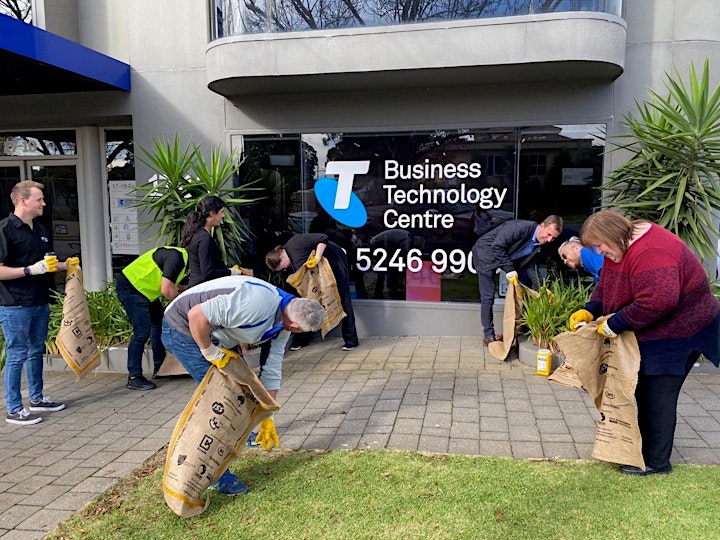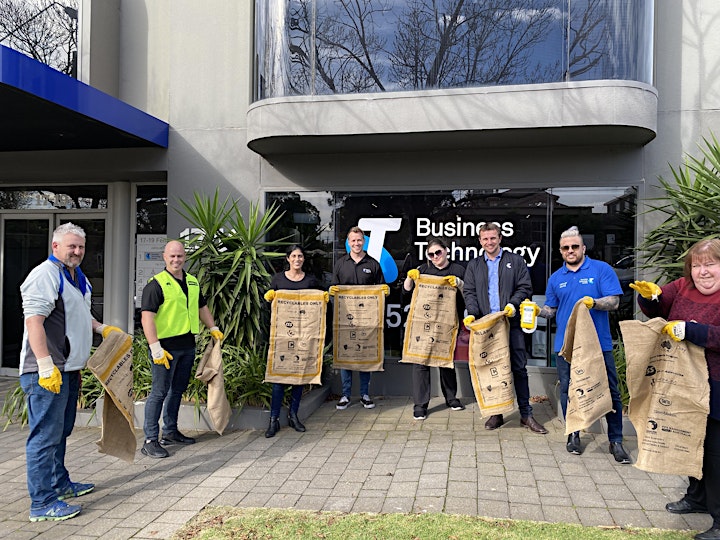 Organiser of Business Clean Up With a Twist
Telstra Business Technology Centre's step up to clean up event with a Twist is a great way to make the difference in our community. It will deliver tangible environmental benefit and enable us to be seen as responsible citizens supporting our community. It will also allow team members, customers and stakeholders to participate in something mindful and is perfect as a team bonding activity. The twist is planting some trees as they diminish the urban heat island effect through evaporative cooling and reducing the amount of sunlight that reaches our parking lots and surrounding buildings. All Green Nursery is proudly cobranding with us for this event and they are kindly donating the trees and digging the holes with us!
Members of Beach Patrol 3030 will be joining with us for our clean up and we encourage you to join with them for their monthly beach cleans. We are also planning to include this event as part of our corporate social responsibility and sustainable goals & inspire other corporates to do it later!
Whether you are first-time volunteer or a Clean Up Champion, get involved, register your involvement or donate as a business to enhance further clean ups in our city at www.cleanup.org.au