Description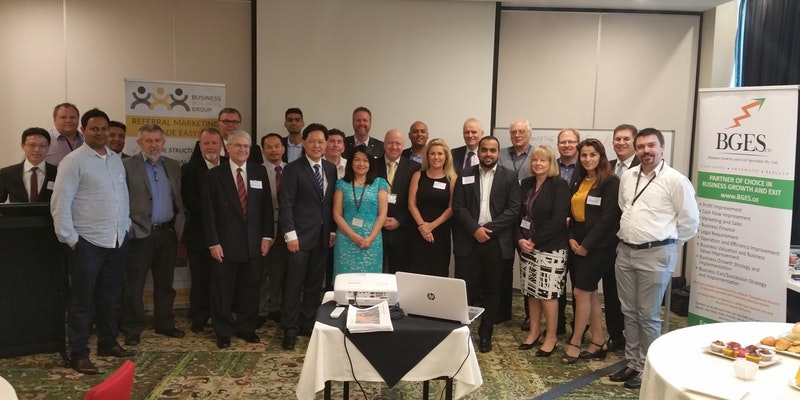 Business Builders Group is a referral marketing community that helps business owners and leaders to achieve their business growth objectives.
Membership of each Group is carefully screened to ensure complementary, non-competing businesses are grouped with other businesses at a similar stage of development.
Under the stewardship of an experienced mentor, members are guided through a process to get their business referral-ready and are equipped with the very best tools and resources available to make sending and receiving referrals easy. And to help them maximise their lead-conversion rate.
Join us as a free guest at the inaugral meeting of our Parramatta Chapter and we'll show you how BBG and BGES can help you achieve your growth objectives.

Hurry! Seating is Limited
This meeting is strictly limited to 30 people.
Please click the green button and register today.
We look forward to seeing you there!
With best regards
Eric Tjoeng