Business Breakthrough Mastery Summit - Free online training
About this event
Business Breakthrough Mastery Summit
Click this link to reserve your free spot
https://us02web.zoom.us/meeting/register/tZUtdOiurD8uEtZyZQ-quy94t_wF-L0Q9izP
This powerful one day online business summit comprising of 3 individual sessions that will help you strengthen and boost your successful business in these challenging times.
Covering some of the vital and key aspects of a successful business strategy, you can –
1. join us for any 1 session individual 2 hour session (using the same Zoom link),
2. or take advantage of all 3 sessions and get the full learning value.
Session times & content:
9 – 11am - Plan your Business Success
Business growth strategy plan – Set some goals for your business success
Clarify your business Vision
Define your business mission statement
12 – 2pm - Personal & Business Branding
Understand who you are as a business owner
Explore your ideal client
Craft your video message to your ideal client
Deliver your message with confidence
2.30pm – 4.30pm – Personality Insights
Understand what makes you tick
Learn the art of reading your customers
The power of your thoughts
Use this same link for all sessions.
https://us02web.zoom.us/meeting/register/tZUtdOiurD8uEtZyZQ-quy94t_wF-L0Q9izP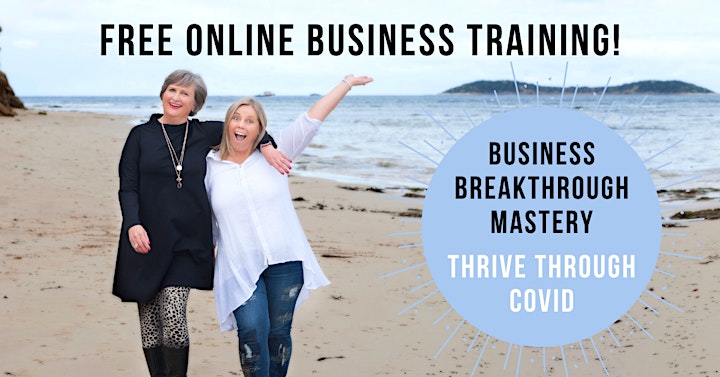 Organiser of Business Breakthrough Mastery Summit
Janelle Johnston is an International Speaker & Leadership Trainer with extensive experience as a Human Behavioural Specialist working with top companies & individuals to achieve peak performance.
Janelle is committed to self-development and is a Transformational Life Coach, Speaker, Leadership Educator, Trainer & Master NLP Practitioner, Master Deep State Re-Patterning, Master Hypnotherapist, Accredited Extended DISC® Behavioural Profiling Consultant/ Trainer, Accredited Cert IV Trainer & Assessor and Landmark Graduate.
JJ, as Janelle likes to be called, has studied with the leaders in Personal Development from Dr Demartini, Benjamin Harvey, Anthony Robbins, Taki Moore & Sharon Pearson.
She has travelled to many different countries around the world and nearly 20 years experience in the Personal Development space.
Janelle is constantly researching & up skilling to enable effective delivery of cutting edge training & advanced coaching for her clients that exceeds their expectations.

JJ understands the power of people and strongly believes that the most powerful competitive advantage in any business is achieved by utilising & developing people's potential
JJ has worked with clients such as Melbourne Airport, Freedom Furniture, Territory Discoveries Travel, Australia Post, The Good Guys, McDonalds, just to name a few and coaches individual clients & facilitates training programs all around the world.