Business Breakfast Hot Seat Series - Entrepreneurs Panel
Join Wanneroo Business Association for a Business Breakfast and learn from the stories and motivation behind a panel of Perth entrepreneurs.
About this event
Enjoy a delicious buffet breakfast at Wanneroo Golf Club, network and hear from the team at BYO-B, our Business in the Spotlight for August, as they share how they can support you in business. Attend this event to buy a lucky pot of honey for your chance to win part of a $10k+ prize which will be drawn at the BYO-B Sunset Networking – $10k+ Prize Giveaway on 26 August.
Meet the Panel
Jason Marais - Director and Head Brewer at Impi Brewers – Launched in 2018, Impi Brewers is a family owned and operated craft brewery with a proud South African heritage. Based in Wangara, Impi Brewers' mission is to craft delicious beer and find the balance between the passion for creating something new and the precision of creating, and recreating, something great.
Impi is under the father and son directorship of Leon and Jason Marais, and kept running on a solid diet of family and friends.
Annie Hill - Multiple Franchise Owner, McDonald's - A business owner with over 30 years' experience currently operating 6 McDonald's and preparing to open another in 2022. Starting out as a 'Fry Chick' with McDonald's in 1984, where she met her now husband, it was 1997, five months pregnant and with a two-year-old in tow, that they achieved their goal of owning their own franchise. At the time, McDonald's in Kalgoorlie was the most remote restaurant in the world and the sixth biggest opening in Australia.
In 2009, Annie was part of the McDonald's International leadership group who met in Singapore and assisted in forming the Australian Women's Leadership Network Chapter for McDonald's. Annie led the AWLN Franchise group from 2012 to 2018 with her most valued achievement being the partnership made between McDonald's and the Alannah and Madeline Foundation and creating the McDonald's Lead Program which enlists 20 bright young employees to be mentored by McDonald's business leaders. An avid mentor and charity supporter, Annie challenges the status quo, culture and values of the organisation to remain current and progressive in our ever-changing world.
Julie Dinsdale - Founder, Honey in the Garden - Trading the corporate office for the bush there is no looking back. Starting out with bees for pollination, quickly turned into a family passion. Today Julie, and her husband Shane, are proud to not only manage bees on a commercial scale but to stand by a growing Australian and international brand, Honey in the Garden. Their love for the bees, the Australian bush, protecting the environment and supporting the beekeeping industry is what motivates them today.
Lizelle Hartley - Business Owner, SMART Collective, Catch-Ups Networking and Smart Women. Born to be a fashion designer and business leader, Lizelle has always been an entrepreneur and business owner, passionate, enthusiastic, and determined to make her businesses succeed. From fashion designer to stylist to business mentor, Lizelle has inspired thousands of people to believe in their own success.
Recent years has seen Lizelle focus her attention on mentoring business owners and individuals to achieve all that they can. The success of her mentored clients has been the platform for her mentoring business to grow from strength to strength. In March 2020 Lizelle authored and published her own inspirational book, I,… BELIEVE IN YOU, and her podcast "I Believe in you mentoring with Lizelle Hartley " is launching in August this year.
Tickets include a gourmet buffet breakfast at Wanneroo Golf Club of bacon, egg, spinach & bearnaise sliders, mini breakfast quiches (g), ham cheese & tomato cheese (v) croissants, spinach & ricotta frittatas (v) (g), chia pudding cups with fresh berries & coulis (ve) (g), crepes with blueberry & lemon mascarpone (v), chocolate & maple drizzle fruit skewers (v) (g), tea, coffee and juices.
WBA member ticket price $29/Guests $35 + Eventbrite fees.
BOOKINGS FOR THIS EVENT ARE COMPULSORY, ALL COVID19 RESTRICTIONS WILL BE ENFORCED, INCLUDING SCANNING IN ON THE SAFEWA APP. THANK YOU FOR YOUR UNDERSTANDING.
Photographs and video footage may be taken at this event for marketing purposes.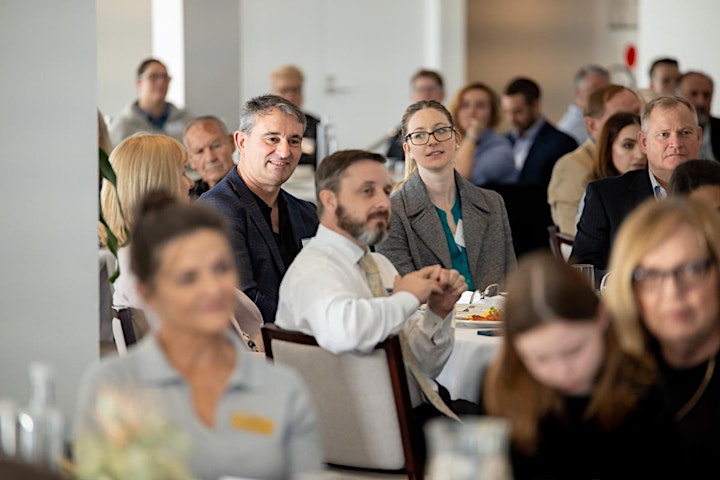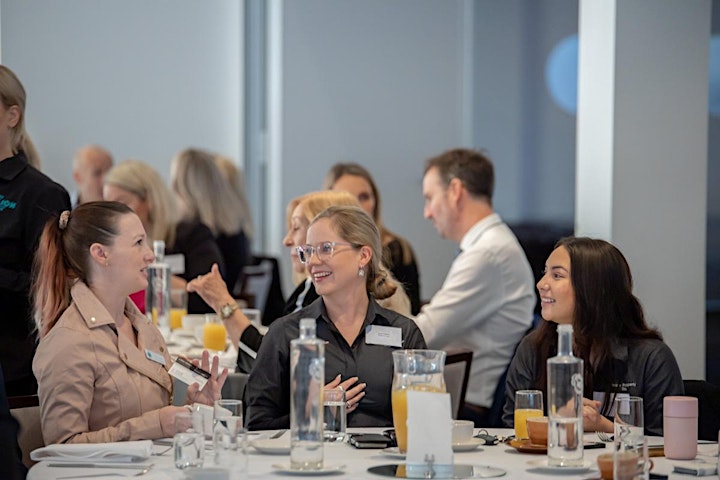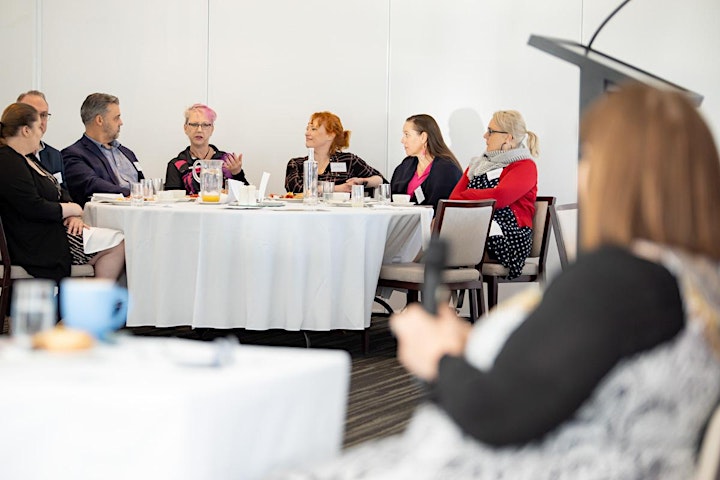 Organiser of Business Breakfast Hot Seat Series - Entrepreneurs Panel