Description
The move away from traditional ways of working and thinking to a digital mindset, lead to change in many roles and sometimes it is not clear where everyone fits in. It is important to understand how the digital economy has shifted our ways of working and the skills needed from strategy to execution to meet demanding needs. Business analysis skills are needed in a Lean/Agile world, now more than ever.
Join us in a workshop where we will explore the typical Agile Transformation approaches and the challenges they pose. We will look at the skills needed for a company to move from being prescriptive to one that can respond to emergent needs. We will examine business analyst skills, tools and techniques and identify where these skills can be leveraged across the value stream.
During this session you will learn about:
Transformation approaches

Digital BA skills, tools and techniques
Our presenter, Teri Christian, is a Transformation Strategist and Organisational Change Consultant and has worked in every aspect of business change over the last 20 years. She currently works as a transformation lead, helping organisations move to innovative and new ways of working. Her interest lies in how organisations can make the best use of the potential they have in their people and their market.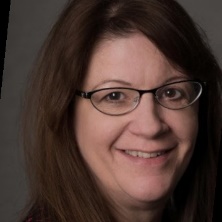 Although Teri is American, she has lived and worked in Australia in the past and considers herself an adopted Aussie. She has returned after several years, bringing a change management tool that helps organisations navigate through transformations. She also is very excited to be here with her family and extended family.
Teri is the owner of Powers Digital Solution and founder of the GEM Fluency Framework that provides a road map, knowledge base and measures and metrics to help organisations transition to new ways of working with less reliance on experts.
Ms. Christian is always focused on the next wave of societal change and future needs. She has four children and ten grandchildren in the US and Australia. She is enamoured with cultural diversity and how we can live and work together as people, who are motivated to do good.
When
- Wednesday, 22 May 2018, 6:00 pm - 7:00 pm
- Registrations open at 5:30 PM for a 6:00 PM start

Venue
- Saxons Training Facility
- Level 6, 10 Barrack Street, Sydney, NSW

Event Registration Details
Registrations close, Tuesday, 21 May 2019, 5:00 PM

IIBA Australia Chapter Members: Free (register with your IIBA® membership number)

Non-Members: $30 excl. GST
IIBA® Australian Chapter Members: Free (must register for this event individually using their unique IIBA® membership number)
All non-members are encouraged to become an Australia Chapter member to take advantage of free events plus many other benefits. Click the link below for details on how to become an IIBA ® Australia Chapter Member:
https://australia.iiba.org/chapter-membership
Thank you to our sponsor for this event